TML by Tomorrowland has partnered once again with Belgian lifestyle brand Suspicious Antwerp to drop an exclusive Limited Edition Collection next week Wednesday September 15.
The previous collection in 2020 was created exclusively for the People of Tomorrow from all corners of the world and went down in history books, as it was sold out in a couple of hours. Now, TML by Tomorrowland – the fashion label behind one of the world's most popular music festivals – and Suspicious Antwerp – a pioneering clothing brand loved by the most prominent celebrities around the globe – have joined forces once again to unite the world through clothing.
Excited to be able to travel again and warmly welcomed by talents from all over the globe thanks to the beautiful design of these joined forces, this unique collaboration is expected to go really fast – acting quickly will be key. There are 3 unisex tees and hoodies in this drop, in blue, red and green colorways.
Suspicious Antwerp x Tomorrowland – tee (blue/red/green): €45
Suspicious Antwerp x Tomorrowland – hoodie (blue/red/green): €99
The one-off drop of the Limited Edition Suspicious Antwerp x Tomorrowland collection will take place on Wednesday September 15 at 18:00 CEST via the link.
People can subscribe for early access as of now on suspiciousxtomorrowland.world: they will receive a password giving them early access on Wednesday September 15 at 17:50 CEST, 10 minutes before the collection goes live; this password can be used to access the site and purchase all products before anyone else can.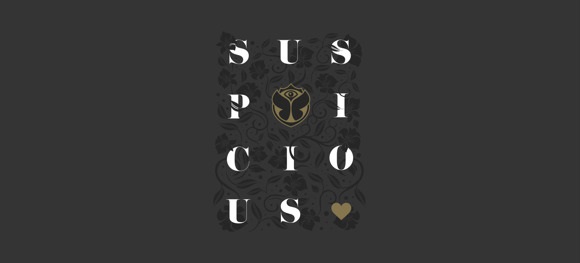 Can't wait until the online launch?
People can already shop the exclusive items and celebrate the collaboration during the Exclusive World Premiere of the Limited Edition Suspicious Antwerp x Tomorrowland collection, which will take place on Friday September 10 at Suspicious Offline: Episode II in the Suspicious Antwerp Headquarters.
Make sure you get in line to get your hands on this early drop and be the first to purchase the collection, as well as a unique colorway in black, exclusively available during the offline event.