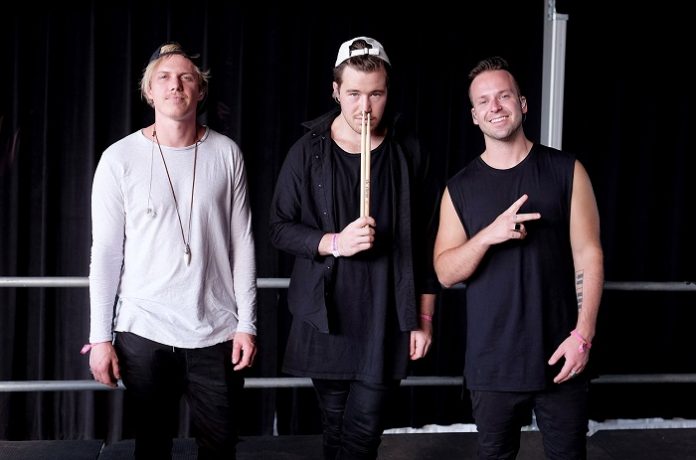 Australian live electronic act and tastemakers RÜFÜS DU SOL released two official remixes for their latest single 'Next To Me'. Out now on Rose Avenue and Reprise / Warner Records, the double remix package is led by a titan of the Brazilian electronic music scene Vintage Culture. The second comes from TAU label bosses, German underground duo the Adana Twins.
We dive into the package with platinum-selling Vintage Culture aka Lukas Ruiz, who offers up a six and a half minute slice of complex, deep melodic house. Complete with textured synthesizers and juxtaposing bass lines, Vintage Culture transforms the track into a late night dance floor heater, while keeping the focus on Tyrone Lindqvist's alluring vocals.
The remix follows multiple beatport #1s for Vintage Culture, who is enjoying a summer of sold-out shows and high profile festival appearances at the likes of Fabric London, The Brooklyn Mirage NY, and Space Miami, Creamfields and Lollapalooza.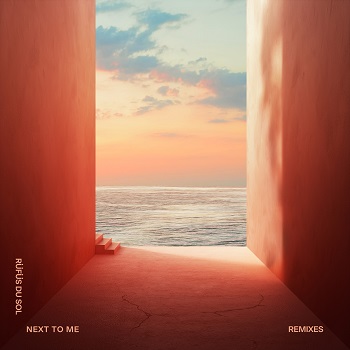 Vintage Culture comments — "I love RÜFÜS DU SOL since day one. They are a real inspiration to me. I'm so honored! A dream coming true. I hope you guys enjoy my remix for 'Next to Me'."
Driven by a deep-seated desire to transmit emotion through electronic music, the Adana Twins' artistry aligns itself naturally with that of RÜFÜS DU SOL. Their 'A Night at Revolver' version of 'Next To Me' transports the listener directly to the dance floor of Melbourne's infamous hangout. The Adana Twins inject their signature techno sound into the record, which acts as a staunch reminder of the pair's German heritage and club scene upbringing.
While Vintage Culture has been performing, the Adana Twins have been creating; most recently releasing their EP 1983 on previous RÜFÜS DU SOL remixer Solomun's label, Diynamic. The EP charged into Beatport's Indie Dance Top 10 and only continues to climb. A month prior, 'The Curve EP' was released on Watergate Records, contributing to a triple number one across three genres. With a recent Hot Mix for BBC1's Pete Tong in July and an exclusive print edition of TAU's Spektrum compilation series.
Adana Twins add — "We're huge fans of RÜFÜS DU SOL and really enjoyed remixing one of their tracks! In the studio we had those epic moments in mind when we played RÜFÜS DU SOL tracks at Revolver in Melbourne. It's the (quite obvious) secret behind the remix title. 😉"
At its core, 'Next to Me' is a love song that captures the listener with its potent euphoria. While Vintage Culture and Adana Twins effortlessly twist the record to mold it into their own distinct production styles, the delicate lyricism of the original remains a constant.
'Next to Me' was released alongside a self-initiated, artificially intelligent visual work directed by Osk. Known for collaborations with Kanye West, NASA, John Coltrane (estate), and Google, Osk combined the power of A.I. with RÜFÜS DU SOL's obsession with audio-visual world-building to immerse viewers into new complex landscapes. This exploration into the world of A.I. continued last week, as the band released the music video for their single 'Alive', constructed entirely using Epic Games' Unreal Engine by renowned director James Frost.
As RÜFÜS DU SOL continues to build visual worlds to accompany their extensive soundscapes, they continue to invite producers from around the world to join them and suggest their own musical interpretations. The remixes from Vintage Culture and the Adana Twins act as extended layers within the RÜFÜS DU SOL realm that only continues to grow beyond our own physical surroundings.
Listen to the remixes below.