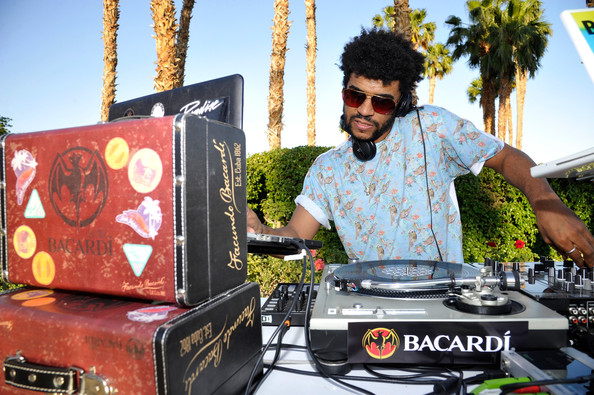 Bringing a taste of Ibiza to East Williamsburg, Jamie Jones' highly sought-after event series Paradise makes its return to The Brooklyn Mirage this summer on Saturday, September 25.
Globally renowned for its eclectic lineups of house and techno heavyweights and colorful crowd, the Ibiza-born brand's three-stage takeover will star Jamie Jones, Kate Simko, Natalia Roth, Technasia, Tony Touch, the US debut of Opus 1, and many more.
Since first landing at The Brooklyn Mirage in 2017, Paradise New York has become the event series' biggest takeover each year featuring its most extensive musical programming handpicked by Jamie Jones.
Dance music aficionados will have the unique opportunity to dance to Jamie Jones and his crew of Paradise residents and special guests this summer at Brooklyn's premier event complex.
A seasoned tastemaker as a DJ, producer, event curator, and label head, Jamie Jones is globally recognized as one of the most influential selectors in dance music. The Welsh superstar will kick off the night with a special early evening live orchestral performance and US debut of Opus 1, consisting of both Jones and London-based musician Kate Simko.
The Paradise founder will also welcome the head of One Tribe NYC, Brooklyn's very-own Amémé, alongside Toronto-based DJ/producer and Purveyor Underground label-head Demuir.
Chicago native and ghetto house pioneer DJ Deeon is also slated to grace the decks in addition to highly-anticipated performances from Black Diamonds Records' co-founder Joyce Muniz and Los Angeles-based DJ/producer SHADED (live). Esteemed Parisian talent Technasia and multifaceted Brooklyn-based hip-hop dancer/DJ and producer Tony Touch round out the lineup.
Attendees can also revel in a takeover of The Village by New York City nightlife personality Ladyfag, which will be soundtracked by Pittsburgh's Boo Lean, and New York-based creative forces Five, Michael Magnan, and drag superstar Ruby Fox.
"People often ask me why I called the party 'Paradise,' you know it's kind of an obvious name in many ways, but to me it was because what I thought was lacking in Ibiza was what I always had in my mind that the Paradise Garage was – a crowd of musical minded adults who were dancing the night away with amazing colours all around them and just a real feeling of creativity and musical energy. So the name Paradise came from that idea." – Jamie Jones