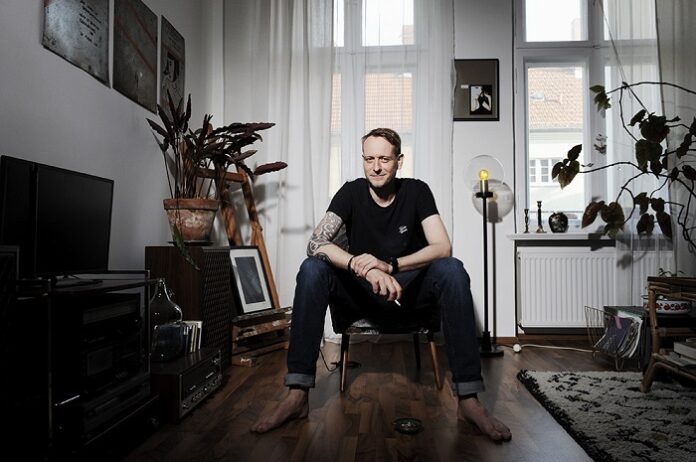 Berlin-based producer and live act AGJA returns with an intense melodic techno release on the Twin Town Production label. We talked with the artist about his journey into the music industry, the story behind his release "Der junge Falke" and much more. Let's dive into the interview!
Hi AGJA, thanks for joining us today & welcome to Rave Jungle! Can you share a little about your respective journeys into the music industry?
Hi there, thank you! Well, it all begins with my affinity for music machines. I started to study Sound Engineering and ended up as an engineer. Music has become a part of my daily work. And I love it! I worked for several Studios and acquired a lot of new techniques. I always loved to tweak around machines and try things out differently. So, my first release was in 2012 and I have played a lot of shows with Agja since then.
Congrats on your latest EP 'Der Junge Falke' – can you tell us more about the inspiration for the original track & how you went about selecting the remixers?
Thank you! To be honest… the inspiration for this Song was a swarm of birds flying across the sky… how the birds fly together through the air, winding up to the upper levels in a unique and special choreography … Toni Tress from Twin Town helped me out finding the right remixer for this Ep, all Buddys from Twin Town Production or my own. I had no guidelines or rules for this. I just wanted that each producer can do whatever he wants to. So, we came up with this wonderful, unique, and diverse Ep.
Is there a specific meaning or back story behind the name 'Der Junge Falke'?
It described how I feel about this Song. A young Falcon full of energy and hungry for life. Drilling through the air, down in a crash flight he took up in the last moment…by winding up he thrones in a moment of joy…before the bird starts to dance again with his siblings…
I involved a MicroFreak into my setup and played around with. The lead was born. I like the slippy lead-sound of the MicroFreak in this Song and I've learned a lot about this tiny machine.
When it comes to your work process in the studio, do you have a specific tool gear you won't miss? And how do you create your signature sound?
I have several machines coming in very often, for sure. My all-time favorite and long-time partner is Virus-C. I think the signature sound has formed within the workflow. I try to combine organic with synthetics sounds in different ways. Stretch samples out, use them as Wavetable or play with Vocalsynths… I rarely start with a particular idea of what I will do. Mostly just let it flow and within the flow, things start to evolve by themselves.
Don't know… making music is my playground.
What's been the best show you've attended/performed at during your career & what made it stand out?
Well, every show is special. There were many unforgettable moments… once I've played on a boat next to Queen Marie leaving the harbor in the moonset. An atmosphere I will never forget. Or the first show in front of over a thousand people. All staring upon you. Makes my legs shaking still today. But as I said, there are so many unforgettable moments while performing. The most unique things are to interact with people. How we´re getting caught up and float together through the moment…
And finally, what's next in the pipeline for AGJA any exclusive news you can share with us?
I'm working on some remixes in the next weeks and maybe there will be some upcoming shows. But for us all, I hope there will be more normality due these tough times! Thank you so much and all the best!
Listen to the tracks below.