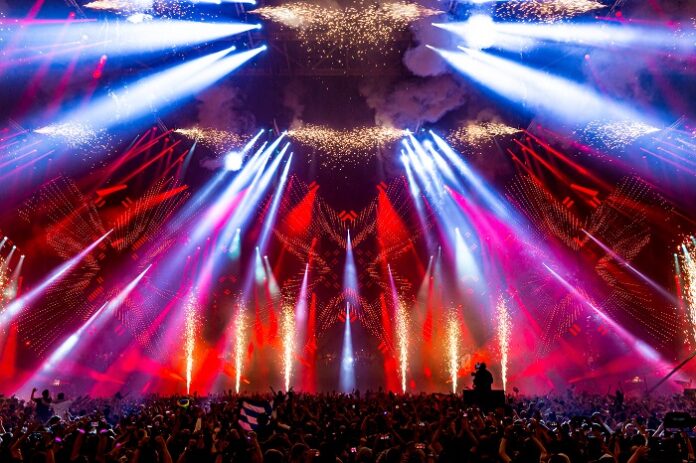 Following the measures just confirmed by the Dutch government, festival organizer ALDA has decided to cancel the 2021 edition of AMF. The event will return next year and is set to grace the iconic Johan Cruijff ArenA once again on 22 October 2022.
This year, thousands of fans were intending to come together in Amsterdam to mark an emphatic return for music festivals in the Netherlands. However, current restrictions detail that only indoor events with a maximum capacity of 75% (until midnight) are allowed. Unfortunately, AMF, the largest event during Amsterdam Dance Event (ADE), does not meet the aforementioned conditions, and, therefore, cannot take place on Saturday 16 October as initially planned.
The disappointing news arrives despite the fact that tens of thousands of people in ten different cities across the Netherlands took to the streets to urge the cabinet to further reopen the events sector, last weekend.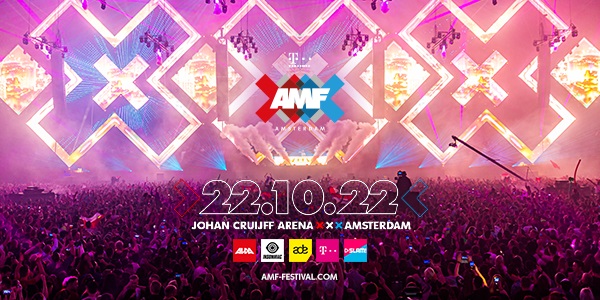 "With ALDA, we organized a major 3-day festival in Romania last weekend for the first time in 1.5 years, with an average of 45,000 visitors per day," says Allan Hardenberg, CEO of ALDA. This was in stark contrast to the Netherlands, where the reopening of the event industry was fought for over the same weekend.
"It remains a crazy idea that in both countries, about the same number of people were on their feet. In Romania it was regulated, safe and according to the rules – that could have been done much earlier in the Netherlands. In fact, the Fieldlab events and the Formula 1 weekend have shown that it is possible. We, and many other organizations with us, have not understood it for a long time. Apparently, The Hague does not realize how important this industry is for an incredibly large group of people." Allan continues.
As has become tradition over recent years, AMF was poised to play its role as one of the ultimate highlights of a typically memorable week of dance music. Championing the likes of Armin van Buuren, David Guetta, Tiësto, Timmy Trumpet and many others, ALDA were to treat fans to an eclectic combination of some of the world's most reputable DJ talent. Not only that, but they were also due to mastermind the spectacle behind the reveal of the DJ Mag Top 100 as well as their unrivalled II=I concept that would have seen an unprecedented b2b performance between Nicky Romero and Afrojack.
Unfortunately, that won't now happen as the world is still in a very surreal place right now and the team at ALDA have been left with no option but to cancel AMF for another year. As much as it pains ALDA to have come to this decision, the team look forward to reuniting once again to own the night in Amsterdam on 22 October 2022 with the next-level production fans have come to expect from the festival and much more.
In 2020, the festival celebrated a momentous landmark having hosted the DJ Mag Top 100 reveal for an incredible 10 years. In that time the likes of Armin van Buuren, David Guetta, Hardwell, Martin Garrix, and Dimitri Vegas & Like Mike have all scooped the No.1 DJ spot. Even though there won't be a physical event with partygoers this year, ALDA will work on an alternative method of crowning the number 1 DJ to keep that tradition alive. Last year they connected 7 million fans worldwide for a unique edition of AMF online, where they pieced together an incredible lineup across various, spectacular locations around Amsterdam.
Information on what may happen instead this year is imminent; fans should, therefore, keep a keen eye on the AMF socials, as the event organisers won't let AMF 2021 go without some kind of a celebration.
For fans with tickets for AMF 2021, tickets will be automatically transferred to AMF 2022. Ticket holders who would instead like to find out about refunds for the 2021 edition, can find out more information regarding their purchases here.
Other ALDA concepts also have a new date, as A Day At The Park is now scheduled for Saturday 17 September 2022 and ASOT1000 (A State Of Trance) will take place on the weekend of 18 & 19 February 2022.
AMF will continue its legacy on 22 October 2022.