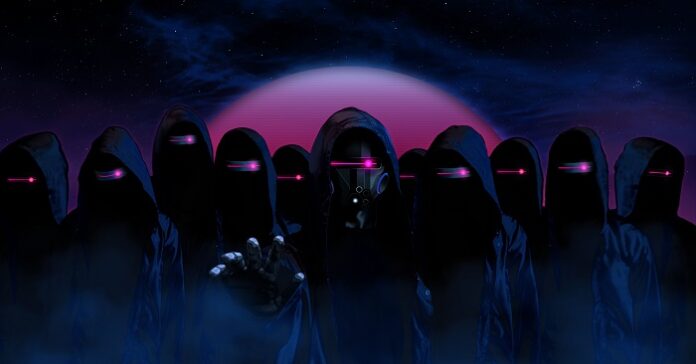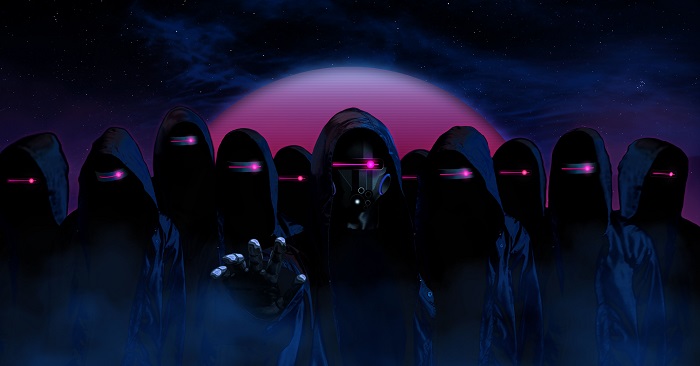 Floormagnet has been on fire so far during 2021, which marks the re-birth of the group with exclusive guest mixes for 6AM and Like That Underground, followed by a year-long series of singles, debut EPs, and collaborations that are out of this world.
With deep roots in the underground scene, they let ideas flow freely by pushing the conventional boundaries of music, which they use to develop their own characteristically captivating soundscape. Inspired by the Swedish addictive nature, the intense darkness, light, and vulnerability.
Floormagnet started their musical journey to get where they are today over 30 years ago, sparked by a fascination for the genre that started with influences by the pioneers of electronic music back in the early years of electronic music, when a lot of attention was brought to House, Acid, Techno, and sub-genres. It profoundly touched their hearts with the composition, rhythm, melody, timbre, and the tension between predictability and spontaneity.
Check out the interview below!
Hey! Great to have you here. How're you doing?
Thanks for having us, we are excited to have a chat with you guys!
All very good, have been intensive couple weeks finalizing several tracks and prepping for upcoming releases, grateful and in a good flow…
What software/hardware do you use?
We could talk about this topic forever, but you get the short version and
we use software: Cubase 10.5, Logic, ARP 2600, Yamaha CS80, Jupiter 8, Komplete Synths, Nexus, LuSH-101, Omnisphere, Serum, Vacuum Pro, The Riser, Knifonium, Loopmasters Loopcloud, Kick 2, Drumazone, M-Tron Pro, Mini Moog V2, Modular V2, Oberheim SEM, Korg MonoPoly, Korg Polysix, Korg M1, Korg LegacyCell, Propellerhead Reason, SoundToys, UAD plugins, Mixed In Key and OneKnob.
On the hardware side: MacBook PRO 16", iMac 27", Moog Sub 37, Korg Prologue, Korg MS20, two pieces of MS20 Mini, Prophet 5, Pro-One, Roland TB303, Roland TR8S, Roland SH101, sound card UAD Apollo Twin, Genelec monitors and Technics 1210.
On top of this we us an extensive sampling/audio library from the 90s until today.
What are the 3 main rules you follow when producing?
Passion, open mind and go with flow, we always start with the beat and bassline. We usually have an idea, but rarely have an "ready-made focus", it will be what it becomes and can change during the creative process. We have one core value when we produce music, genre-less electronic music, which give us creative freedom.
One tip for new producers?
That´s tricky to give only one tip… Don´t make music to fit in a specific sound to fit into a label, follow your own creative path and vision. Take influences, but in the end, it is your signature sound and style that should become your brand, not to become a "new" Tale of Us.
What are the main things to avoid doing?
Avoid listening to Beatport top 10 and try to do a similar track, just do your thing regardless what is trendy on the charts an in the end, it will pay off.
What advice was you given when you first started out?
Zero, we didn´t get advice when we started out, we had to learn everything by ourselves and we´re driven by passion and curiosity. If we were to give ourselves advice today it would be something like this and maybe a bit of cliché advices; follow your passion for music, authenticity, be curious, stay focused and have perseverance. There are no shortcuts, you must put in the time and effort to build your foundation, with your skillsets as a producer. Be humble and take advice from professionals in the industry.
What is your advice on sampling?
We love to sample but it´s important to be a bit careful and keep track of the legal parts. A good idea to get any sampling approved by the composers /rights holder. Nowadays, there are several unlicensed samples that can be bought that are good, be creative and have fun with samplings.
Where do you usually start when writing a new tune?
We always start with a beat and bassline; on that we put in a brutal kick and usually find a bass sound with Moog. Then we usually jam together and then we build it up with layers to create the right soundscape.
What tips do you have for creating a 'signature sound'?
Use the influences you like, but with your own personal touch. Don´t listen too much to the opinions of others, from our experience most people have no clue they only listen the "top 10 on Beatport", how it should sound right now. Music made out of passion captures and touches the audience, that´s what builds a new artist/DJ/producer.
How do you spark your creativity?
It depends in what phase and mood we´re in life, sometimes just being in nature, the silence can boost our creativity and listen to different music genres, clubbing, concerts, art, travelling to Ibiza, Miami, Berlin, and London can really inspires to become vampires in the studio.
Check some of their latest tracks below!