The production duo, made up of legendary DJ and producer Goldie and revered engineer and producer James Davidson, releases two brand new tracks under the moniker SUBJECTIVE, to be released by Three Six Zero Recordings/Sony Music.
The back to back tracks span genres and themes, leading with drum & bass and techno and taking in dark influences along the way. Pulling in a unique club energy, the arrangements feel like they would be just as much at home in a darkened room full of people as much as they would be with a solo listener lost in their headphones.
On the tracks, Goldie and James explained:
"'Fathoms' was about having fun with a hybrid of techno, making it more dynamic, in the way that techno stays very linear, we wanted to have something that moved and gave it a little bit more of a soulful experience; and 'Dassai Menace' can be interpreted in so many different ways, it can take you to a dark aggressive place and equally you can be carried away with it's hypnotic washes of lush chords and arpeggios. That's the beauty of it.'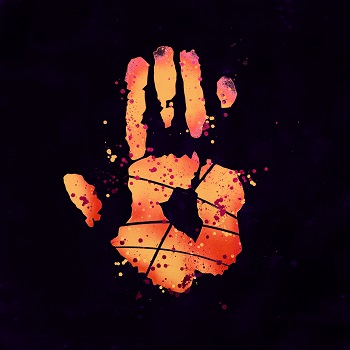 Dassai Menace' also appeared previously on the Louis Vuitton SS22 fashion film 'Amen Break', after being handpicked by Virgil Abloh with Goldie walking in the accompanying catwalk show. Subjective, the creative partnership between producer James Davidson and DJ, producer and musical icon Goldie, has resulted in the pair's most collaborative venture yet.
Bristling with ideas, the tracks come from a forthcoming project with more music to come before the end of the year.
Listen to the tracks below.