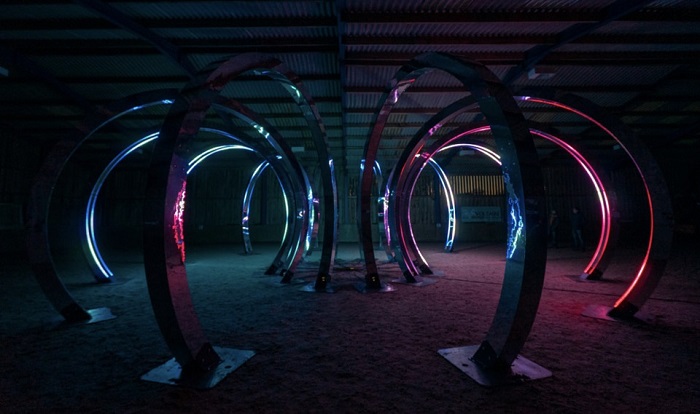 Boris Brejcha and Ben UFO join Secret Project's first overseas edition to play amidst towering and radiant artworks. Art installations exhibited at Burning Man will make their debut on Dutch territory.
Making its way to Europe for the first time, Secret Project is determined to make it an event to remember. The team behind Secret Project has been working very hard over the past weeks to ensure everything can go ahead as planned whilst following the new regulations of the Dutch government. To make it even better, they added two massive names and a new spectacular stage to the festival allowing visitors to enjoy multiple genres like Acid, Techno, Disco & House bliss across 5 different stages.
After announcing a stellar lineup back in June, including Ben Böhmer LIVE, Ben Clock & Marcel Dettman, Camelphat, Honey Dijon, Sita Abellán, and many more, Secret Project strikes once again by revealing High-Tech Minimal founder Boris Brejcha and versatile electro-techno royalty Ben UFO.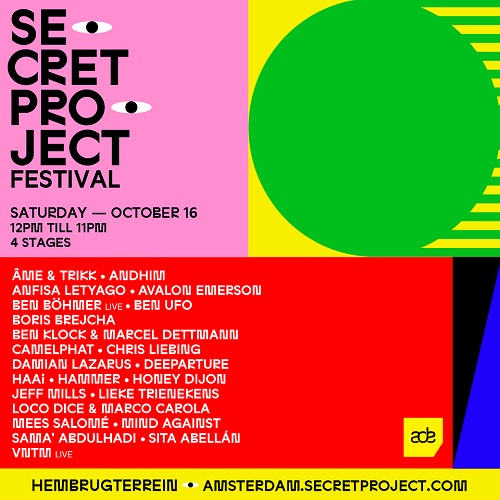 Renowned for merging world-class underground music acts with art, culture, and breathtaking audiovisuals, the festival never fails to create an innovative and aesthetical environment for its visitors. On October 16th, Amsterdam's Hembrugterrein will be transformed into a creative oasis, welcoming artists from all over the world to showcase their art in all forms, from art installations, to music, to graffiti and painting.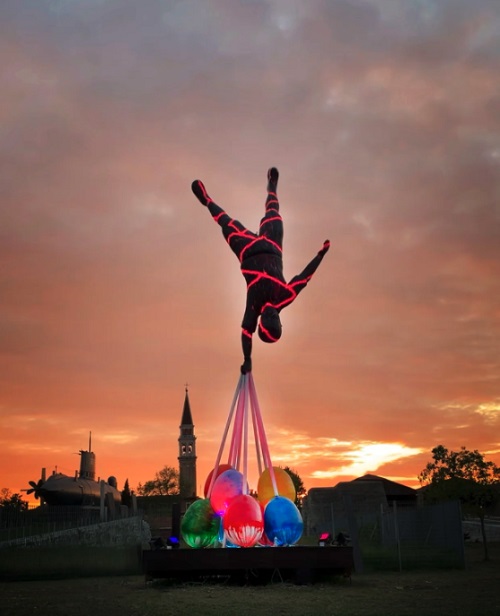 'Why People Can't Fly' by Vasily Klyukin
One of the highlights showcased will be Vasily Klyukin's 10 meter tall 'Why People Can't Fly' sculpture, which already wowed crowds at the legendary Burning Man festival back in 2019. The 10-metre-high sculpture was made with modern lighting technologies, and represents a man who is unable to fly, because of the eight trash-filled balloons.
Vasily Klyukin sees the pollution of Earth as the new, eighth sin, which will eventually be one of the downfalls of mankind. Vasily comments on his inspiration behind the sculpture, saying: : "Neither humanity as a whole, nor any person individually, will be able to fly until we change collectively". Touring the world's biggest art fairs and exhibitions, the sculpture will now be bewildering the Dutch public.
Also showcased on the festival grounds will be the 12-loop, 13-metre diameter-wide and 4-metre-tall 'TOROID' structure by UK-based art studio LOOP. Weighing a total of 2400 kg and featuring 14400 Individually addressable LED pixels, the structure lights up with millions of colors.
'TOROID' was inspired by the infinite sequence of sun up and sun down and light itself depicting the human construct of time. With mirrored surfaces on all facets, 'TOROID' adopts its surrounding environment providing an alternative way of perceiving what was once a familiar space.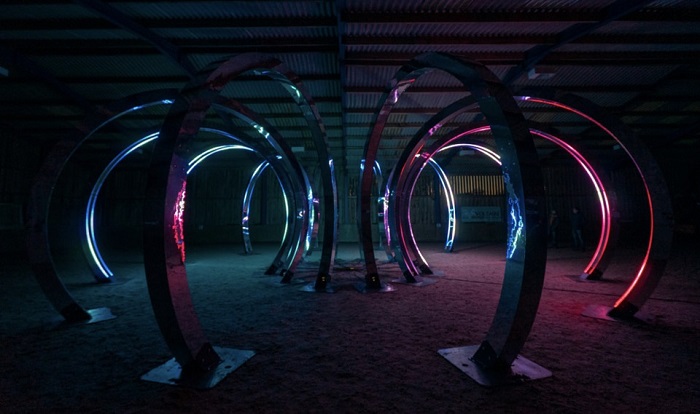 'TOROID' by LOOP
Always at the forefront, Secret Project will be showcasing a brand new NFT of Michael Benisty's famous 'Broken but Together', also exhibited in the Nevada desert at Burning Man in 2019. The NFT will be projected on a 50 square metre screen, reminding visitors that even when one is broken, there is someone to hold you together.
After months of preparation and hard work, Secret Project is finally about to make its big European debut during ADE with 11-hours of music from underground's finest and outstanding works of art.
The festival is already sold out but the waiting list is available here.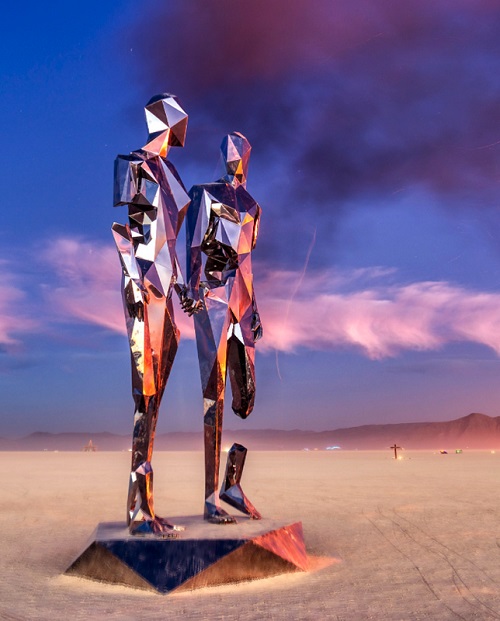 'Broken but Together' by Michael Benisty