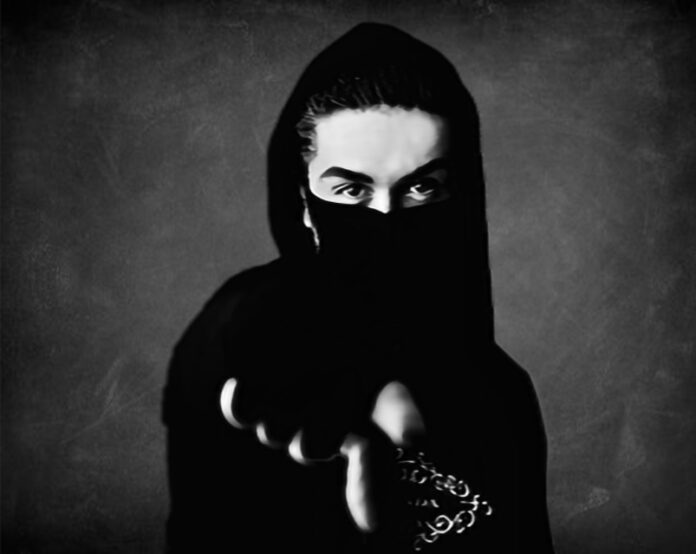 Kambiz Noorollahi better known by his stage name, Kamibekami is set to release his long-anticipated album, titled 'Firewall', on 13 November 2021, a super energetic piece about soul growing up, infused with the Electronic, Deep House soundscapes that we have come to expect from him.
Each of the album's 7 tracks grind with hypnotic grit, underpinning the arrival of a formidable new DJ and music producer who is unafraid of genre boundaries. Standout tracks include "Dark Mist", an amazing Electronic track, and the fabulous track with 90 BPM; "Never Touch Me".
Raw emotions are a common thread throughout the Kamibekami's album; back in August, he dropped the first slap house single "Red Cube" from his upcoming album to give us a glimpse of what we should expect from him on November 13. The track features an Iranian Setar instrument, and is a proper club banger!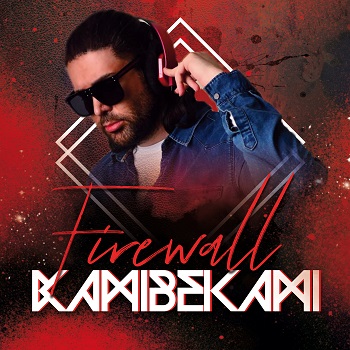 There are certain things that are anchors in your life, they could be hobbies, nature, or something else that you need. In Kamibekami's life, music has played this major role, You somehow need to be able to connect to those things, to get nourishment from them in your daily life.
There's been a stripping away of what keeps you going in the last year. If you'd asked people what they needed a year ago and what they need now, a lot of people would say very different things today.
It's about that self-understanding, it's a challenge to keep those things alive. This is exactly what Kamibekami did making this album, the atmosphere of the album mixed with a new style of music that changes the taste of the listener. This is what most people need to hear; just like his "Unlimited" track.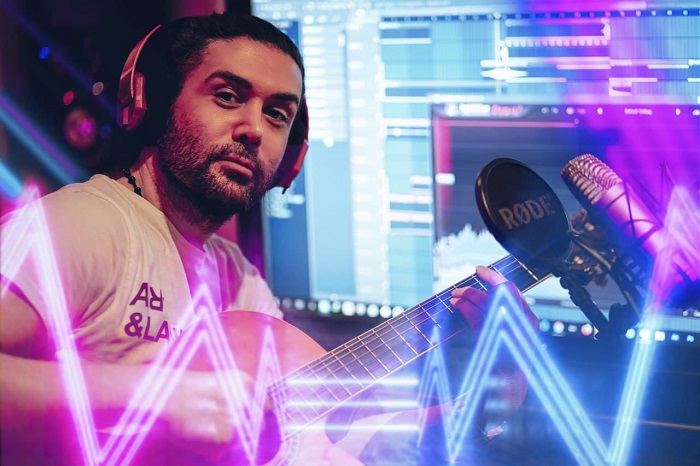 Here's what Kamibekami had to say about making music:
"I'm interested in different approaches to music (EDM, House, Trance…). I'm really drawn to people who can express themselves in making music. There are people who just like one genre! But I'm aiming to get to the heart of something. Really, When you making a music; you're making an emotion, a feeling, that singular moment, It's about sharing something, expressing something you have felt, it can be a turn of phrase or a melody."
Despite his calm personality, Kambiz is energetic and excited about music, This is how Kambiz Noorollahi describes himself during a recent interview:
"I became interested in music from the age of 11, In those years, I've played a guitar in my spare time; I became acquainted with composing and then i chose the style of electronic music. My first song, "Rain Drops", was released back in 2006, and in the following years; I have released 5 Psy-Trance tracks that gained countless fans. The rhythm can be considered the the most important part of Kamibekami's songs The rhythms he chooses often have a spiritual atmosphere. Kamibekami style is also reminiscent of fusion music"
Kamibekami also spoke about his style of music:
"I make music with FL studio and use many VST in my tracks, When I build a beat I just find the heaviest sounds possible, I don't have to think about how the general public will perceive and understand it, I basically just think of trying everything I wouldn't with Lights. It's freeing in a way."
Kamibekami has launched a record label in 2019 under the name "NRL RECORDS", He believes it will be a starting point for electronic producers who want to bring their work to a wide range of Electronic Dance Music lovers.
Listen to the track below and prepare yourselves for a blasting new records on November 13!
Kambiz Noorollahi (born 7 September 1988) known professionally as Kamibekami is an Iranian Producer. We will hear more about him in the coming years…