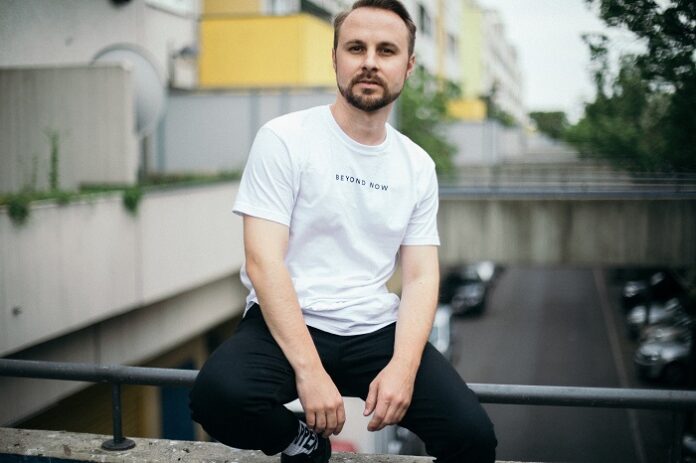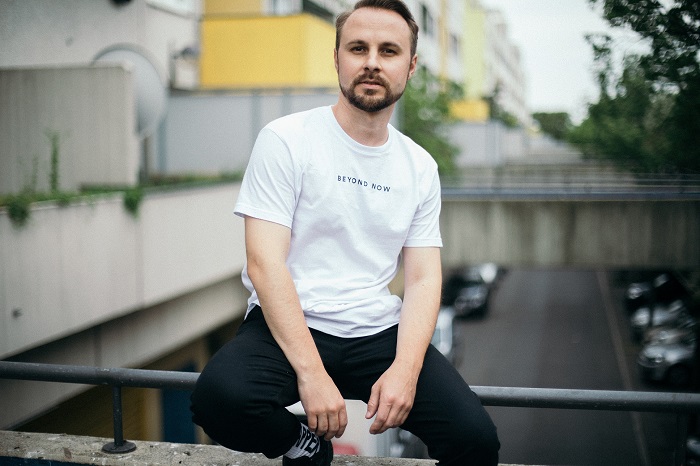 What inspired you while producing your latest joints on Beyond Now and KATERMUKKE?
Let's be honest: Although thanks to Corona (and as a consequence closed clubs and no gigs all over the world) there was more time to produce new music, it has been a very difficult time – even when it comes to producing new music.
Personally I draw a lot of energy for the studio from clubbing, the crowd's vibe on the dance floor and I was certainly missing this during the lockdown months in order to be creative. But after an initially less productive phase, I also had a very good phase in autumn and discovered for myself that I actually enjoy collaborations with singers and producing tracks that I like to hear at home too rather than "just" pure club tracks.
What boosts your creativity in music?
There are many things. Often it is the great experience that you have gained over the weekend. These experiences and memories give you the strength to go back to the studio with full energy during the week.
But also many small impressions from everyday life can be used and translated directly into track elements. That can be a conversation that might lead to the topic of a track or simply some street noises in the right pitch or even the hum of a fly in the right rhythm.
What challenges do you currently face as an artist but also as a label owner?
At the moment mainly how to get both sorted and bring everything under one roof.
Even though I would like to start a new track project every day because my head is filled with creativity, a good track takes time, revision and again fine-tuning.
Often I don't come home before Monday after a long weekend and usually need a day off to recover. With administrative work that I have to do as well, that often leaves it to one or two days I can spend in the studio during the week.
The same goes for the label: Sure, I would like to release even more music on the label than at the moment but quality comes first and the label is just as good as its team – I can't do everything by myself. Beyond Now is structured like a family business. But with your family of choice, great artists and friends – creating an environment where you feel comfortable.
You travel internationally and play in clubs and festivals all over the world. What do you always have with you to pass the time on the plane?
I usually check out Netflix the night before I fly and download a couple of movies so that they are available offline and I can watch them during the flight. It is important to get a clear head and to rest, because the travel from gig to another is often tightly scheduled and therefore quite exhausting. Nevertheless, sometimes I try to work on new tracks – for example if I already did a great part of the production in the studio I can work on the arrangement simply with my laptop. But that actually works better on a train ride rather than on a plane.
What fascinates you most about the scene?
The scene never stands still, something is always happening: New countries, where electronic music is booming, new trends and styles occur constantly. It's all about emotions and smiling faces – no matter what, who or where – people strive for freedom and enjoyment, escaping reality at least for a bit. Electronic music and our scene provide exactly this opportunity.
I just love being able to do exactly what I like and our scene is one of the few that gives you the freedom to do so. Thanks to my label Beyond Now, I don't have to follow style guidelines from any label. I can make exactly the music that I simply feel like doing and that comes from my heart.
And where do you get the energy for your high-quality output, which repeatedly makes it to the top of Beatport and to countless plays on Spotify?
I learned to be more patient and that good productions need some time, even if it's a "simpler club track". Nowadays I test and adjust tracks multiple times before they are ready for release. Only when I'm 100% satisfied and the track works on the dance floors as desired, it's scheduled for release.
Usually every couple of weeks I lock myself in the studio for a couple of days and solely work on new track ideas from morning till late. By focusing all my energy only on music during that time, I often get around 5 strong ideas, which I will then work on and finalize during the next weeks. Ah yeah.. and taking some naps here and there, helps too haha.
What's going on with "Matchy" in the coming weeks and months?
It's more than great to be back on tour and the festival summer isn't over yet. It just moved to warmer countries like Africa, India or South America. But I'm also looking forward to the club season that will start in Europe soon. For example I can't wait to play in Ukraine for the first time in October and the club reopening in Germany will be huge for sure!
Furthermore I have a lot of new tracks in the pipeline, which will see the light soon. So stay tuned!