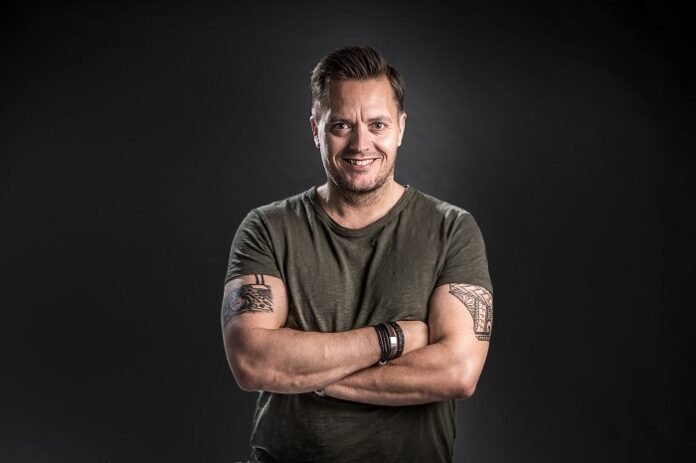 Hailing from Denmark, Terry Golden is somewhat of a veteran in the dance music industry, with almost 30 years of knowledge under his belt DJing and Producing in the electronic music scene.
With musical influences built from various genres and artists who have helped to shape Terry's sound today, you can thank the likes of Armin Van Buuren, Tiesto, and some of his more recent influences like David Guetta's Future Rave sound, which Terry homed in on and took in his own direction.
Terry Golden offers up fresh and unique music as he merges his different techniques and experiences to create truly ear-catching music. Terry's sound is best described as a powerful mixture of genres like Big Room, Trance, House, and Progressive all mixed with a bit of Terry Golden flavour. Terry's fanbase is growing day by day and will soon reach staggering heights, so keep an eye out for this rising talent.
1. What software is best to use for beginners?
I use Ableton, as it's very easy to use and has a lot of plugins are included. It's also great for recording live performance, has many easy-to-use advanced functions. I guess all DAWs has some pros and cons, so my suggestion for a new music producer is to try them out (Most have a 1-month free trial or something)
2. What are the essentials a budding producer needs to start making music without breaking the bank?
You need a descend pair of monitors, good headphones, a DAW like Ableton and I would suggest a midi keyboard.
3. Have you got any suggestions for books/YouTube channels people learn from?
I will suggest www.digitaldjtips.com then both have some great DJ courses and production courses for all levels, all done with the video, and very affordable prices. YouTube is also a great source, but many videos can be a bit of wasted time – So I mainly use YouTube if I am missing something specific
4. What is your advice on sampling?
Great tool for builds, but don't get too carried away – you don't need to sample to make great music, but if used creatively, it can be one of does things that really set off your track. So my advice is if you are new, don't think too much about it, start adding it in at a later stage. Learning the basic mixing skills, understanding reverb, EQ, and all in all master how to scruple your sound image – is far more important
5. Which part of the track should you start with?
I always start with the drop and melodic parts, then it is easier to add everything else afterward
6. What plugins are best to download first?
Start to add a good synth, I use Serum mostly – you need to have a good synth to make electronic music. My next go-to software is Fabfilter (Great EQ, Limiter, etc), Valhalla (Delay, reverb), and Izotope Ozone suite (Great for you master and stem masters)
7. Got any tips on mastering that iconic 'Big Room' sound?
Bass, Kick, and synth are the essentials. It's actually not in your master, it's in your mix it all happens. The master will just add that extra on top. Use layering both for you basses and synth to give them this fat and wide sound (That technique is something you can learn from YouTube or most production courses) Them sidechaining bass and kick and use EQ to make all track pop in you your face, that's what I am doing. After that FX effect to add extra tension and and and ….
But if your mixdown doesn't sound good, no master will make it sound good. The best recommendation is to always use 1 or 2 reference tracks, so help you set the different sounds in the mix
8. Do you think it's necessary to learn how to mix and master?
If have to be a good mixer to make great music, that's just my opinion, but you don't have to be a mastering engineer, you can outsource that part to a pro, so at first concentrate on learning the mixing parts, then mastering can some later or never
9. As a DJ, is there anything producers should avoid doing in their tracks that could be annoying for DJ sets?
Not really, but it is always nice to have 8-16 bars in the beginning and end, just with the beat and not so most melody. It's always harder to mix a song that ends with a vocal part or a drop etc. But like music producing, as a DJ you will always find a way
10. What should a producer do if they're struggling to find inspiration?
Listen to a lot of music, and maybe from different genres that the genre where you make music, that when sometimes something magical can appear.