Multi-talented Dutch DJ and producer Elliot Fitch returns with killer production and a euphoric House sound with his new track 'What You Do To Me'. Reminiscent of the throwback club tracks that are still firm favourites on the dancefloor, Elliot is proving that glitterball sounds never go out of style. Endlessly melodic with crisp, driving piano chords and a stomping, bouncing beat under a soulful female vocal hook, 'What You Do To Me' has the rare power of an instant classic.
Discussing the new track, Elliot Fitch shares:
"I made this track this summer, which is heavily inspired by the 90's era of house music: melodic pads and pianos, heavy drums, a catchy vocal and a high level of energy. All to give you that melancholic feeling, which really characterizes that era."
With two high class grooves under his belt already this year through Be Yourself Music – the glamorous disco delight of 'The One', and the stellar soulful house of 'Next To Me' – Sander van Donkelaar is putting his best foot forward (wearing a platform shoe) under the alias of Elliot Fitch.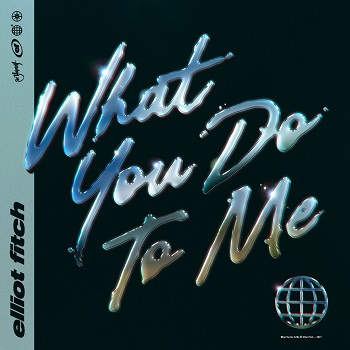 The Netherlands-born producer has shown that glitterball sounds never go out of style while demonstrating a gift for elegantly capturing hearts and minds. "I like the musical, catchy elements of disco; to me, it brings emotion to music. Also I really like some of the disco tracks from the 80s and 90s era – it's amazing that one can make a record that, after 40 years, still sounds timeless".
Elliot Fitch looks set to stick to playlists, parties and podiums for time to come. Martin Garrix's support of 'The One' added to a long line of admirers, with Jax Jones, Joseph Capriati, Mark Knight, Kideko and Low Steppa all flying the Fitch flag. Fitch knows though that his future is entirely in his own hands. Interestingly, he reveals he is currently studying for a Masters in Artificial Intelligence and Cognitive Science, formalizing a general love of learning about new topics and ideas, and providing him with a fresh avenue should he never reach that decisive kick drum in time.
Elliot Fitch has received support from the Spotify Editorial team and has rapidly grown a cult following, proving that he is certainly one to watch out for.
Listen to the track below.