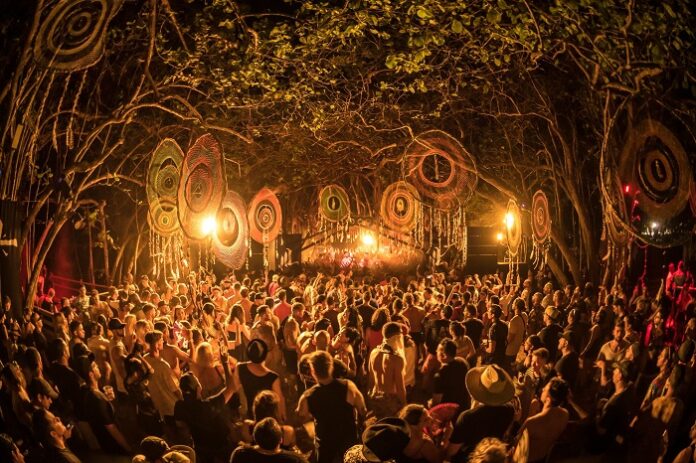 Marking one of the most monumental moments in the brand's fifteen-year history, The BPM Festival has announced its debut event in Brazil.
Taking place over three days at the brand-new multi-purpose artistic complex, Surreal in Camboriú, Santa Catarina, The BPM Festival: Brazil will coincide with the annual Carnival of Brazil celebrations, making for a festive experience for attendees. Slated for February 25-27, 2022, those eager to attend the festival can sign up for pre-sale access here.
Since its inception in 2008, The BPM Festival has been providing an unmatched destination experience for music lovers, industry professionals, and artists across the globe.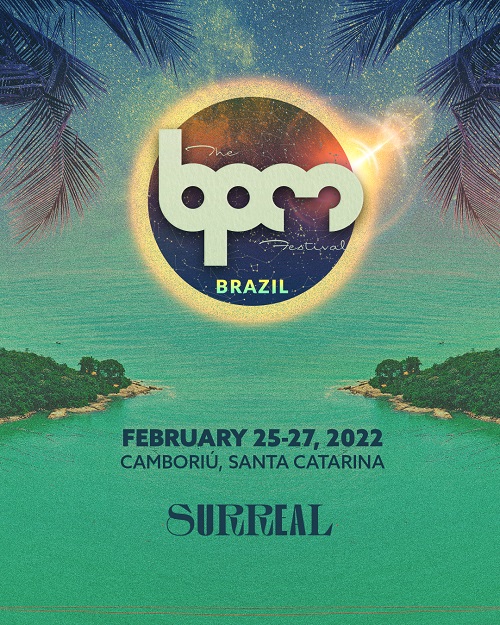 With events in highly sought-after locations like Bali, Costa Rica, Dubai, Mexico, Portugal, Tel Aviv, and more, The BPM Festival's reputation continues to prosper with each subsequent event.
Preparing to extend to yet another idyllic location, The BPM Festival: Brazil will continue the brand's 15th-anniversary celebrations, closely following suit after the Costa Rican edition in January 2022.
Known for curating some of the finest house and techno lineups around the world, The BPM Festival is ready to conquer 2022 after the past few years of uncertainty with COVID-19.
Watch the official announcement below!
Camboriú is a picturesque coastal city that welcomes many visitors to its beautiful beaches each year. A popular tourist destination amongst South Americans, it features a plethora of options for those who are wishing to get away from the hustle and bustle of everyday life. It also is home to several nightclub staples and has been a hub for electronic dance music for quite some time. The city also has its own famous cable car system, which transports beachgoers from the main beach to nearby Laranjeiras. Its sprawling skyscrapers, bright blue waters, and feel-good energy are what keep people coming back year-in and year-out, a truly unique Brazilian gem.
Under the creative guidance of South American dance music visionary Renato Ratier, owner of the iconic D-Edge in São Paolo, the brand new venue Surreal will be a one-of-a-kind destination. Off the coast of Santa Catarina, the monstrous artistic complex promises to elevate the city's cultural and nightlife experience. The 92,000 square meters can be completely modified to accommodate any number of events with its renowned production and its primary focus on contemporary music events. Surreal is set to open its unique doors on December 26th, 2021, and already has a variety of acts lined up for its opening season.
For The BPM Festival: Brazil, Surreal will transform into a haven for stirring techno and house across four different open-air stages. This partnership between Surreal and The BPM Festival will commemorate a very exciting crossover in dance music history.
Watch 'Surreal' Venue Sneak Peak Below.
For those looking to attend the inaugural edition of The BPM Festival: Brazil, 3-day general admission and VIP ticket packages will be available for purchase on Tuesday, November 16, fans can sign up for pre-sale access here. International festival-goers will be able to fly into either Navegantes Airport (NVG), which is a short 45 minutes away from the venue, or Florianopolis (FLN), 90 minutes from the venue.
The BPM Festival, now going on its 15th year, has seen previous editions take place in Playa del Carmen, Mexico, Portugal, and now Brazil. Having just announced the final artists and showcases, The BPM Festival: Costa Rica, taking place January 12-18, 2022​, returns to the charming Tamarindo coast with its stellar production, eclectic crowd, and an inimitable musical lineup full of house music and techno's greatest.
Continuing the momentum of the anniversary, those looking to experience even more of the stellar BPM ambiance won't have to wait much longer, as the inaugural Brazilian edition will kick off in Camboriú the following month. Boasting a state-of-the-art venue and astonishing views, The BPM Festival: Brazil will solidify another milestone for the world-renowned brand.