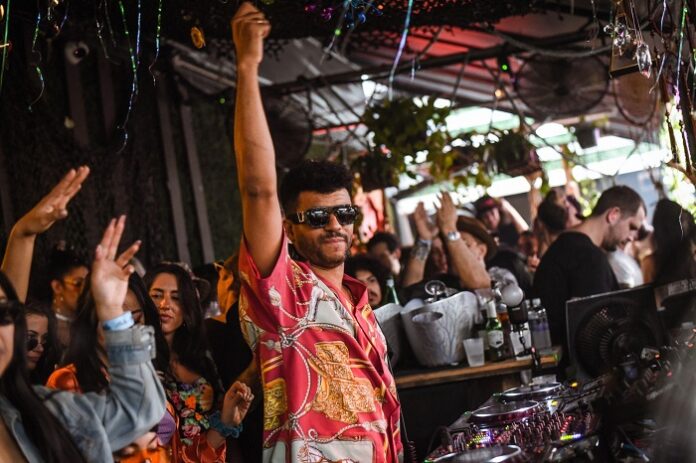 Dance music tastemaker Jamie Jones has unveiled a remix of the legendary Soft Cell single 'Tainted Love', out now on Positiva.
Marking 40 years since the release of the Soft Cell version, the Jamie Jones remix of 'Tainted Love' sees the synth-pop classic transformed into a club-ready tech bomb, fit with an infectious, bumping bassline, hypnotic grooves and the most euphoric of breakdowns.
Originally released as a Northern Soul track by Gloria Jones in 1964, Soft Cell's world-conquering cover of 'Tainted Love' hit #1 in the UK, Germany, Canada and Australia amongst others when it was released in 1981.
Hot Creations label boss, founder and curator of the Paradise global event series and a member of cross-genre outfit Hot Natured, Jamie Jones has become one of the world's most adored electronic artists over the past decade or so, pioneering his own distinct sound and continuing to evolve creatively. More recently he dropped three-track EP 'Handy Work' and launched new radio show Hot Robot Radio, while Paradise is set to host a party at Space Basel in Miami on 4th December.
Consisting of vocalist Marc Almond and instrumentalist David Ball, Soft Cell are an English synth-pop duo who came to prominence in the early 1980s. As well as 'Tainted Love', which reached #1 in 17 countries, and spent a record-breaking 43 weeks in the US charts, they are best known for platinum-selling debut album Non-Stop Erotic Cabaret and further 'Top 10' singles 'Bedsitter', 'Say Hello, Wave Goodbye', 'Torch' and 'What'. They will release new album Happiness Not Included in Spring 2022.
A heavyweight of contemporary electronic music drops a dance remix of one of the defining songs from the 80s with typically stunning results.
Listen to the track below.