Signed by Circus Records, "Useless," is the final Doctor Neiman release of the year. The single features an eclectic balance of his lighter and heavier side that we got to experience in 2021. The drop satisfies with future-influences in the synth work, sprinkled hi-hats that infuse it's trap disposition, plus light cut-up vocal inclusion which top off the good-vibing atmosphere.
Though not over the top in terms of complexity, it's precise sense of technicality – along with it's fluid arrangement – helps the track flow beautifully. What can't be left out is the reluctantly accepting tone of the vocals.
A pure and clear timbre, the messaging of the verses depict a story of romantic trials and tribulations. Although open to interpretation, there's an aura that things are on a different page in the relationship, and the trust of what was can't be the platform of decision making for the future without risking dysfunction and pain.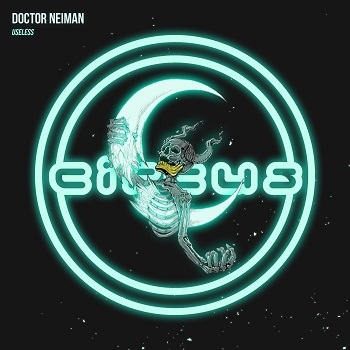 2021 has been an incredible year for Doctor Nieman, since launching the alias in January. On top of achieving well over 800,000 streams across DSPs, signings to some of the biggest labels in dance such as NoCopyrightSounds, Play Me Records, and multiple releases on Circus Records, he's been able to lock down support from some of the biggest media outlets within EDM culture, including Dancing Astronaut and YourEDM.
Often incorporating dark themes, hard-rock, and bass genres, he's found a sweet spot where his music delivers a broad familiarity to those tuned in to bass music culture, but doesn't leave out the element of surprise driven through the arrangement, themes, and quality.
A real-life eye doctor as a day job, he keeps busy and uses his accumulated life skills eclectically. 20 years experience in production beginning with childhood music training and a slew of successful multi-million streamed releases via past aliases, gripping the shocking amount of volume and quality that Doctor Neiman pulls off monthly becomes easier to comprehend.
With a 2022 release slated for Disciple Records, next year is looking brighter as Doctor Neiman reflects on an epic first-year launch.
Listen to the track below!