Pioneering musical concept Anyma, the brainchild of Tale Of Us' Matteo Milleri, returns with new EP 'Running', out now via 300 Entertainment / Afterlife.
A two-part release encompassing both an NFT and the EP audio, 'Running' is a further exploration into the magnetic sound Anyma has pioneered across previous releases. The two-tracker opens with the captivating title track, a club-ready creation which features the soaring vocals of Nashville-born singer-songwriter Meg Myers and lyrically draws from the Kate Bush classic 'Running Up That Hill' (A Deal With God)'. On the flipside, the striding bass steps and calculated grooves of 'Walking' further cements Anyma's well-deserved spot in the limelight.
Titled Eva 0, Anyma will release the 'Running' NFT alongside visual artist collaborators Alessio De Vecchi and Filip Hodas. It marks the second in a series of audio-visual artworks that will converge in Anyma's debut album Genesys, a tokenised collection of NFTs and music where collectors and fans will vote and partake in its evolution.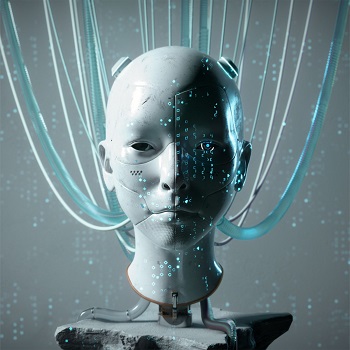 "Electronic music and NFT's combine and empower each other with 'Running' / Eva 0" – Anyma mentioned.
Eva 0 has been minted and sold for 50 ETH, the equivalent of $222,541 to Poseidon NFT Fund. It was exhibited during Art Basel Miami and is part of a Christie's Partnership with 'nft now', who are running 'The Gateway' exhibition. Poseidon NFT Fund are now also entitled to 25% of the record royalties sold inside the NFT.
'Running' marks Anyma's third EP release to date, following on from the three-track 'Claire' and four-track 'Sentient'. More recently he linked up with techno titan Amelie Lens on single 'Lightning Over Heaven' and delivered a remix of 'Alive' by RÜFÜS DU SOL.
Utilising the immense possibilities of Extended Reality, Anyma creates a universal language all of its own, bringing the artist and the audience closer and blurring the boundaries between real and surreal. The result is an interactive space that formulates itself as a journey of discovery, understanding human expressivity and creativity through the analysis of souls and emotions.
Anyma's final EP release of 2021, 'Running' is the work of a singular artist who continues to push the envelope.
Listen to the EP below!