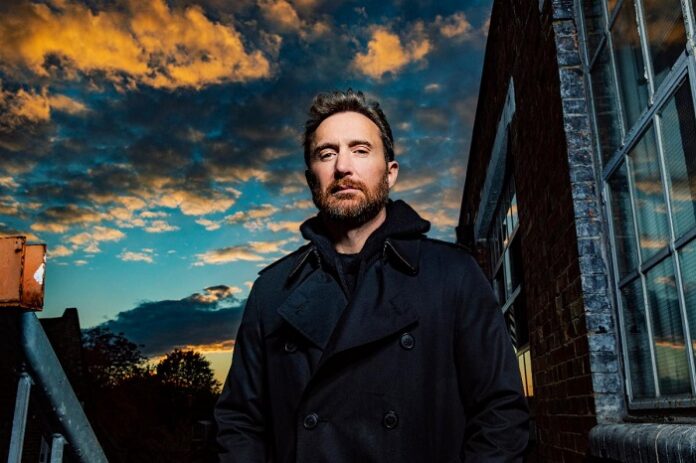 Kicking off 2022 with a bang, superstar DJ and producer, David Guetta performed a show-stopping live stream set from the stunning Louvre Abu Dhabi on New Year's Eve.
Laying down an hour-long set from a purpose-built floating stage constructed in the waters surrounding Louvre Abu Dhabi, Guetta delivered an hour-long set against the backdrop of the museum's iconic architecture.
There was also a world-class light show generated by more than 500 light fixtures located around the floating stage, 20 metre-high flames shot into the night sky, perfectly choreographed to compliment the set, and visualisations of masterpieces from Louvre Abu Dhabi's collection.
Over 50m fans tuned in worldwide across Youtube, Facebook, Twitter, Tiktok, twitch, VK, Fubo TV, Molotov and Eurovision channels, to watch the unforgettable set. Made up almost entirely of Guetta's own material, highlights included his new remix of 'God Is A DJ' by Faithless, his Future Rave and Roland Clark collab 'Alive Again' and his new version of 'Silver Screen' by Felix Da Housecat and Miss Kittin.
The set also included new Future Rave single 'Permanence', a collaborative project from Guetta and MORTEN, released Friday, 7th January.
Those who missed the live stream can watch it back below.
The performance coincided with Guetta receiving no fewer than three nominations for the 2022 Brit Awards. Taking place in February, Guetta is up for two 'Song of the Year' awards, for 'Remember' with Becky Hill and 'Bed' with Joel Corry and Raye, as well as a 'Best International Song' award for 'Heartbreak Anthem' with Galantis and Little Mix. It follows his recent GRAMMY nomination for his collaboration with Afrojack on April single 'Hero', Guetta's tenth GRAMMY nomination to date.
Looking ahead, Guetta is set to perform at a slew of suitably high-profile clubs and festivals in the coming weeks, including ULTRA Miami, Brooklyn Mirage, Lollapalooza in Paris and Ibiza Spirit Festival in Cancun.