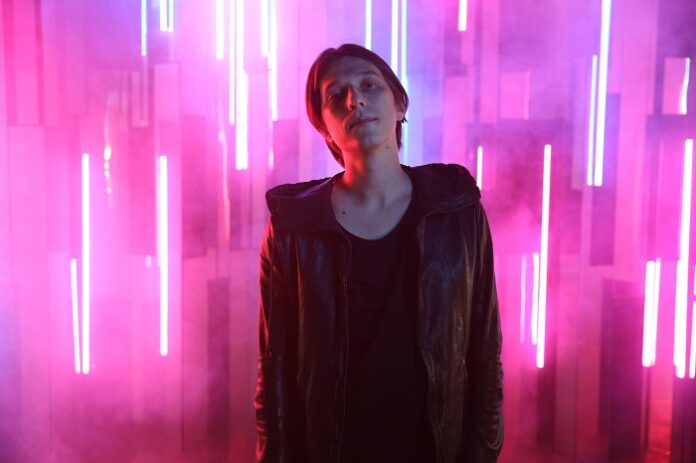 It's been nearly six months since Shapov dropped his three-track 'Circles (EP)' alongside longtime friend and collaborator NERAK, and he has since spent a lot of time developing and cultivating his unique trademark sound to prepare for the release of yet another mind-blowing body of work. And that moment has arrived in the early stages of 2022, as the Russian DJ and producer proudly flaunts his globally acclaimed Future Rave sound in the form of a new, four-track EP: 'New Dimensions'.
Underlining Shapov's broad-range skill set as a music maker, 'New Dimensions' bundles four of the Russian producer's most noteworthy floor slammers. Comprising collabs with Sam Bagira ('Resolution') and NERAK ('Dark In The Light') as well as two solo offerings in the form of 'Cornerstone' and 'Inside The Rave', this EP instantly proves itself mainstage-ready whilst simultaneously pushing listeners into new dimensions indeed.
Sam Bagira, who worked with Shapov on 'Resolution', says:
"Shapov and I are both Russian producers, but our music differs a lot stylistically speaking. For us, that was an interesting starting point for a collaboration. The result of that team-up is 'Resolution', which sports a brand-new rave sound that combines our various skills and shared feelings in one track! We'd been developing this new sound in the studio for a while and we're happy to finally share it with the world!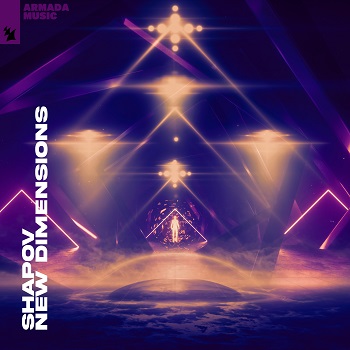 Famed for his richly distinct and unique progressive sound, Shapov (Alexander Shapovalov) continues to garner worldwide acclaim on account of his dynamic live sets and euphoric productions. Currently at the crest of the wave after the launch of his Future Rave producer pack and the recent series of high-profile collabs with premier artists such as Armin van Buuren, Nerak, Vini Vici and NERVO, the Russian DJ and producer is set to cement his status as one of dance music's heavy hitters across 2022, starting with his upcoming 'New Dimensions' EP on Armada Music.
Listen to EP below!