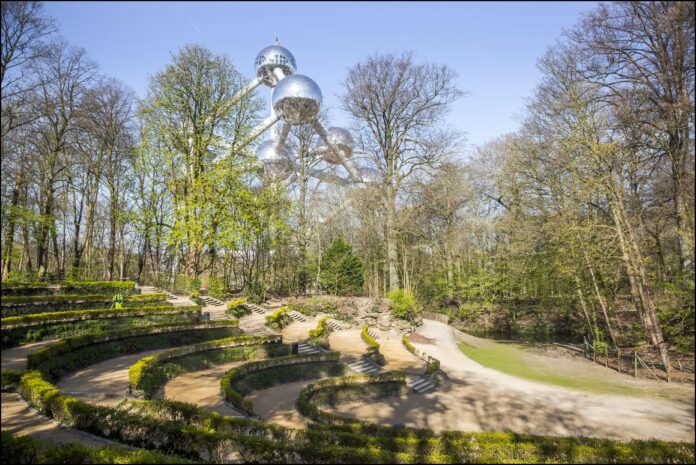 Tomorrowland & Rock Werchter today announce more than 25 names for the brand-new CORE Festival.
The two-day boutique festival is bringing together a wide range of renowned international artists for its very first edition, including Action Bronson, Caribou, Celeste, Cellini, The Blaze, DJ Harvey, Jamie xx, MEUTE, Mura Masa, Nina Kraviz, Paul Kalkbrenner, Ross From Friends and Sylvie Kreusch.
CORE Festival takes place on Friday 27 and Saturday 28 May in the beautiful Osseghem Park in Brussels, the vibrant capital of Europe. Presale starts tomorrow at 11:00 CET; general ticket sales open on 24 February at 11:00 CET. Pre-registrations are still open via corefestival.com.
The new CORE Festival will immerse visitors within the raw beauty of nature's surroundings, featuring a very eclectic line-up of various genres and niches across 4 different stages spread in the Osseghem Park from noon until 01:00.
Hip hop, R&B and soul will take over the outdoor Ardo stage with Celeste, Action Bronson, Ezra Collective and Sylvie Kreusch, among others. The Ardo always ends with a party. On Friday, Paul Kalkbrenner will close out the festival, on Saturday it's up to Jamie xx.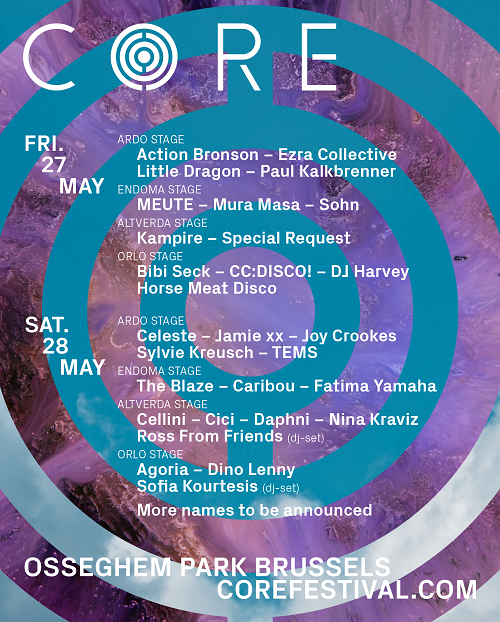 Festivalgoers will be able to enjoy a bunch of live electronica acts in the indoor Endoma stage, including Caribou, Fatima Yamaha, MEUTE, Mura Masa, Sohn and The Blaze. At the outdoor Altverda stage, the festival fully focusses on alternative dance with eye-catchers such as the Russian techno queen Nina Kraviz, the British dj & producer Ross From Friends and Belgian artist with Italian roots Cellini. Fans of house music will find a home at the intimate Orlo stage with Agoria, Bibi Seck, CC:DISCO!, Horse Meat Disco and Sofia Kourtesis among others.
CORE Festival wants to awaken all senses with a unique total experience where nature, live music and art meet, offering festivalgoers an ensemble of impressive and unique art, sound and light installations that blend harmoniously.
The organizations of Tomorrowland & Rock Werchter – two of the world's most renowned and multi-award-winning festivals, both having received various highly acclaimed international awards and nominations – are joining forces in an exceptional effort to create a completely new, original and refreshing festival in an intimate setting in Brussels' beautiful nature, aiming to attract 25.000 visitors per day, both Belgian and international festivalgoers.