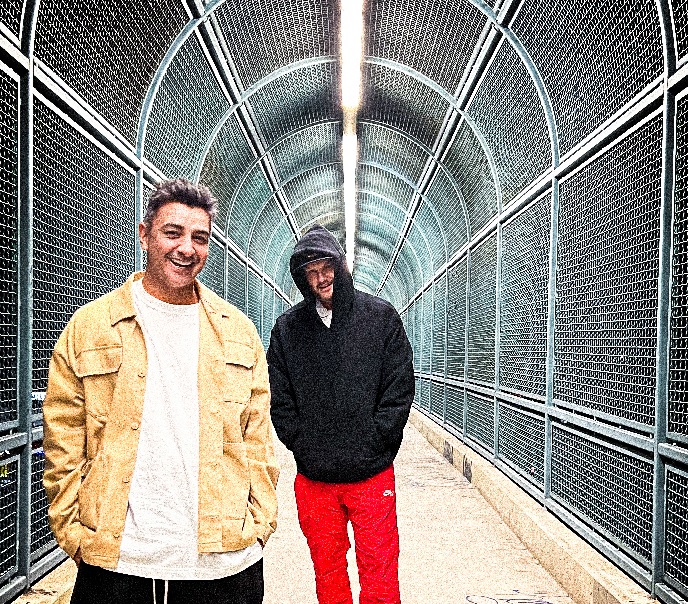 Our team had the opportunity to sit down and chat with Haddadi Von Engst a multi-talented DJ and producer duo from Los Angeles.
At the end of 2020, Haddadi Von Engst was formally introduced to the world via Canadian label You Plus One. They instantly made their mark on the Beatport charts with big impactful tracks accompanied by superstar remixers.
Their first release "I Was Blind" featured a remix from Rodriguez Jr. and peaked on Beatport's Melodic House & Techno Charts in the third position. Their second release "Run" which includes a remix from Einmusik, quickly soared to the coveted number 1 position on the same chart, and also number 2 on Beatport's overall Top 100 Tracks.
Check out the full interview below!
What inspired you while producing your latest joints on the label You+One?
Love and life. We are pretty excited that everything seems to be getting closer to normal. We have this theory that once this pandemic is over (if they ever allow it to be over), the world will explode within itself and there will be parties with crazy levels of energy everywhere. All of the pent-up energy from the last 3 years will be unleashed.
What boosts your creativity in music?
So many things.. hope is big for us, always hoping and pushing to get to where we want to be. Gratitude is the other side of that coin, being grateful for what we have and living in the present. There is this weird place between the present and hoping for the future, we are trying to find a balance in between.
What challenges are you currently facing as an artist duo in the US ?
We are blessed to be where we are and have nothing but love and gratitude for the states.
What fascinates you most about the electronic music scene in your country?
Everything, there are electronic shows 7 nights a week across hundreds of genres, we are very spoiled.
And where do you get the energy for your high-quality output being remixed by acts like Super Flu, Rodriguez Jr and Einmusik?
Blessed, all of the artists that have remixed our tracks are at the top of the game. You have to understand, we are very huge fans of these remixers. We choose remixers based on who we would actually listen to and want to hear new music from. We are grateful that we can be a part of the process.
What's going on with you guys in the coming weeks and months?
So much, we have four releases this year under You Plus One, the first one coming out in March, we have lots of big things planned for 2022
Listen to their latest release including the remixes below and enjoy!