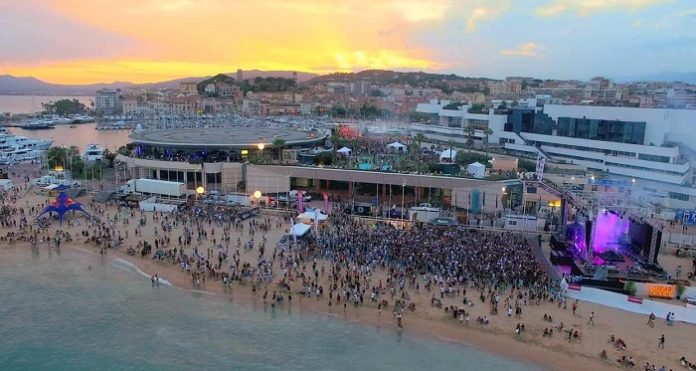 Stunning Cannes beach festival Les Plages Électroniques unveils its final line-up including new additions DJ Lag, TOBHI™, Parallells, Mr ID, FL!M, Claire Breilly, Header, Cut Killer and Le Pedre on top of the likes of David Guetta, Artbat, Birds of Mind, Martin Garrix, Paul Kalkbrenner, Bon Entendeur, Monolink, Folamour and many more who are already announced for 5th – 6th August 2022.
Cannes in the South of France is the stunning location for what is one of Europe's finest beach festivals. This year it has the most ambitious line-up in its history as well as a new visual identity and program makeover that takes in the world's best electronic music, rap and pop stars.
In all, 60000 people will be welcomed to the beach over the three days and will be able to enjoy the multiple stages which include the beach, a "Solarium" rooftop and on the terrace of the Palais des Festivals. There will also be the famous stage on the water, an after party inside the Palais des Festivals and daily boat parties on a catamaran meaning the music runs somewhere from 2pm to 5am.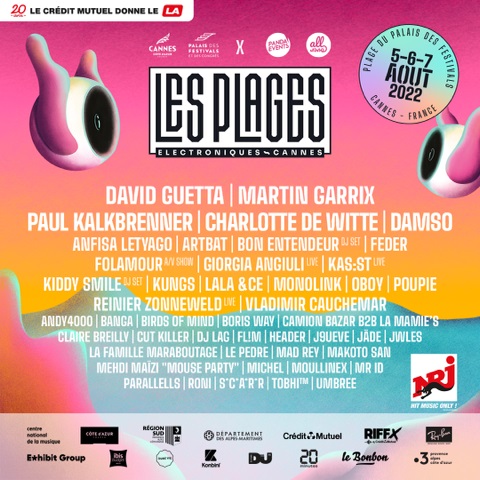 The superstar last additions include South Africa's Gqom pioneer DJ Lag, French melodic techno maestros Parallells, Casablanca's afro house specialist Mr ID, French techno innovator Claire Breilly, versatile Moroccan-born French house and hip hop icon Cut Killer and many more.
There are still announcements to come about extra parties so keep your eyes peeled as the countdown continues to Les Plages Électroniques 2022. Head to plages-electroniques.com for full information.