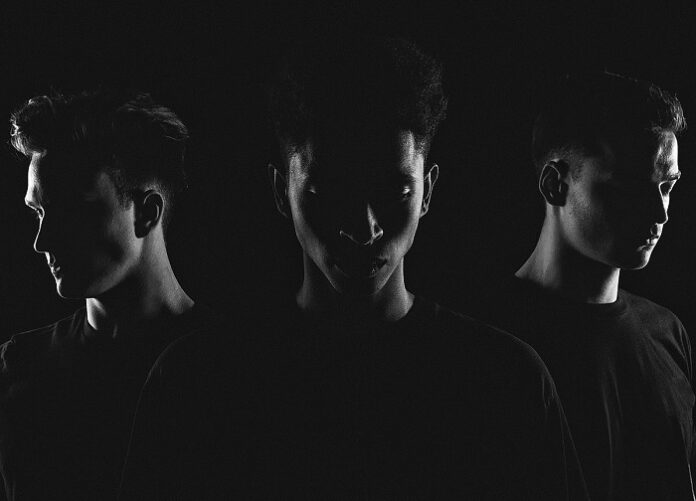 The German trio "Diode Eins" is making a name for themselves by exploring the more subversive edge with their music, it is this adventurous leaning that sees them step up for the next Deep State Recordings release. Their new EP is all about reimagining genre tropes with music that is most at home in dark abandoned buildings, cut to pieces by bright strobe lights.
Here's what Diode Eins had to say about their music:
"We grew up in the same place and have been friends since our school days. The friendship has intensified after graduating from high school in 2016 due to our similar musical interests… but we were not into Techno at all.
As kids, we used to listen to artists like Skrillex, Netsky or Koan Sound and since Neuss is not far from Cologne, we quickly got into the Dubstep and Drum&Bass scene. Only after we experienced a Techno set by Anna Reusch in a local club, we all fell in love with the genre."
This warehouse frame of mind makes for a compelling record with "The Light". A two-tracker that features original music which has its roots firmly in their energetic live set & rave scene ethics.
"With every song we produce, the most important thing is to convey a feeling. They are a product of various musical influences. And because of that, our sound is constantly morphing over time. We don't want to put ourselves into a specific genre, as it's limiting our possibilities. Yes, we might produce many different styles but we don't think this is something negative" the trio added.
The record opens with "The Light" – a breakbeat-infused rolling Italo-Progressive monster. On the B side "Fractal Dance" takes things in a darker Techno-inspired direction that opens up after the break with a melodic flourish.
Who are your inspirations?
"There are so many because we take inspiration from all kinds of music. We always loved the complex bass music from artists like Koan Sound or Noisia. Some of the newer Artists we came across are IMANU and Ekcle. In forms of Techno and House we are looking up to the Keinemusik crew, Maceo Plex, Enrico Sangiuliano or Colyn. And besides that we also need to mention the outstanding Max Cooper, Nils Frahm and Lorn."
How is the scene in your city?
"The scene is very open and friendly to all kinds of people and music. Everyone will find a place for themselves and their taste in music here. There is a big community for bass music (D&B, Dubstep, Psytrance and Basshouse) but a large one for techno as well. A few years ago techno in cologne was very dreamy, melodic and deep. These days there is an ongoing trend for harder techno."
Tell us a little about your live set?
"Our performances are hard to describe because they are quite different each time. But whether we play a driving techno set in a warehouse or a trippy, melodic set at Cologne's Kunstbar, we always try to bring something new to the dance floor. This sometimes leads to surprised faces in the crowd, but also creates memorable moments.
After our Deep State Recordings release, a few tracks in different styles will follow. Melodic and dreamy as well as heavier pieces. We would be happy to see some of those on Deep State recordings again.
Currently, we are working on a big album which will take some time. With this project, we want to bring together dance music and more artistic pieces made purely for listening. In the long run, we are working on a new kind of live performance in the form of an audiovisual experience."
Having gained support from the likes of UMEK, Anna Reusch, and others it is the perfect time to welcome them to the label.
Listen to the track below and enjoy!
Purchase the EP HERE!