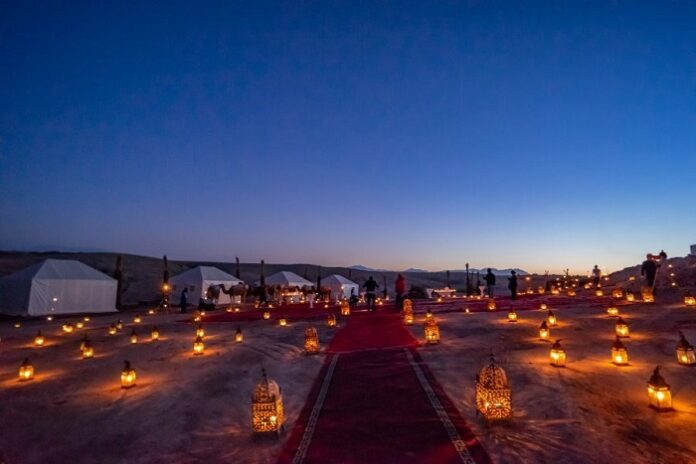 Lost Nomads, a festival that will take place on June 11th and 12th in the impressive Agafay desert (Morocco), offers a unique music experience. Every day, from sunset to sunrise, those attending will enjoy performances from great international artists.
Until now, only Black Coffee – who was recently awarded the Grammy for best electronic album – had been confirmed.. The South African is one of the most influential DJs and producers in the world and he will now be joined by Themba and Angelos.
Themba, in a very short period of time, has managed to create his own electronic style: a sound that doesn't escape tradition and has its roots in African rhythms. For him, electronic music is the perfect way to mix past and present.
Angelos, from Greece, is one of the most demanded artists on the scene thanks to his characteristic Afro House style, as well as his extraordinary skills and technical abilities. The fact that he is one of the co-creators of Global Fantasy, one of the most successful electronic brands in the world, has also contributed to this.
In addition to Black Coffee, Themba and Angelos, Sunday's lineup also includes performances from local DJs: Nomads and SXTO.
As for Saturday, Lost Nomads is expected to release the full list of names very soon. Amine K has already been confirmed, a key artist on the Moroccan scene who is famous for testing the crowd's stamina. His progressive sounds are a journey to musical depths, where the rhythm of the desert meets the roar of the city.
The first tickets to take part in this adventure are already on sale via the link.