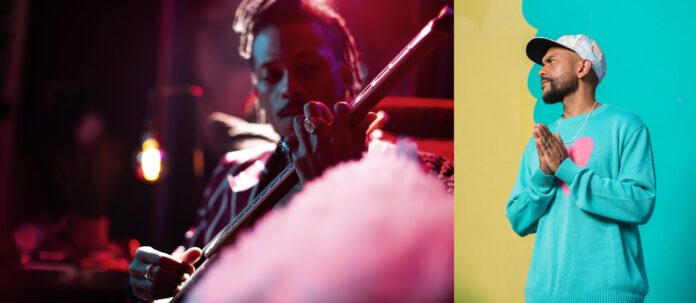 Two talents with diverse musical backgrounds find common ground via the single "Stuck On You." The track exquisitely fuses the best parts of both acts, who have both written, performed, and produced extensively in their long running careers.
The single captures a metaphysical essence from tip to tail. On the instrumental front, Craze designs the beat where it lifts the spirit to a calming centered space, while simultaneously delivering a feisty, spritely essence all in the same go. Considering Craze's heavy history, influence, and respect in the realm of drum and bass, "Stuck On You," is not just another quality notch on the belt for the artist, but another delivery to his devoted audience who have been primed to demand such high-caliber d'n'b productions.
Palmer Reed takes full advantage of this component, landing moving r&b parts that naturally gel with the sonic energy flowing. The experience channels a hypnotizing and gratifying aura from start to finish, the rise and fall of the intensity level being like an ocean wave that sweeps control of the listener's mental state and positions it to feel content and pleasured.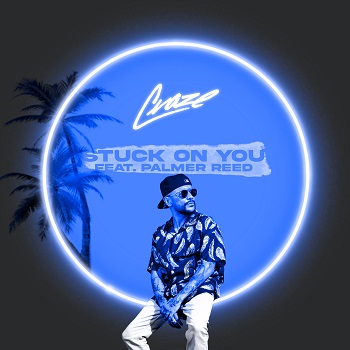 Craze and Palmer Reed first connected through the late Big Makk, a talented DJ/producer who was a mutual friend. Then feeling a creative chemistry between them, they both had an itch to set studio time and pump out a vibe that they knew was meant to be. Palmer eventually sent Craze a hook, which he had deep inspiration for and thus motivated him to put his production skills to the test. Now, "Stuck On You," is immortalized and has been nested within Slow Roast Records, a label Craze himself has co-founded with Kill The Noise and continues to have regular success with.
Considering the accomplishments of both Craze and Palmer Reed, the momentum around "Stuck On You," is nothing short of hot, symbolizing the synergy these two acts have with one other – a precious aspect between two artists that shouldn't be taken for granted.
Listen to the track below.