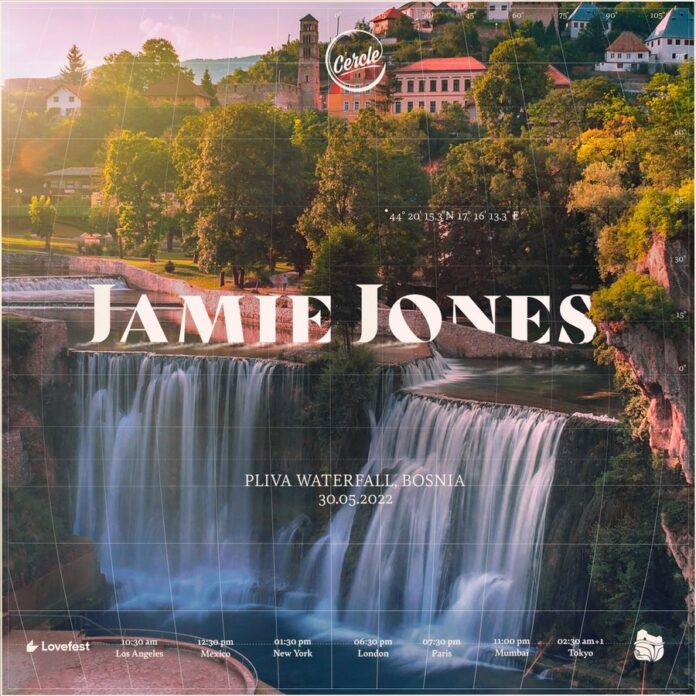 World's best dance music livestreaming platform, Cercle has invited superstar DJ, producer and label owner Jamie Jones for a very special set on May 30th at Pliva Waterfall in Jajce, Bosnia-Herzegovina.
The location for this magical event is A 50,000 year old, 22 meter high waterfall in the middle of the picturesque and warm town, Jajce in Bosnia and Herzegovina. Although it is formed naturally, the locals of Jajce have reinforced the Pliva Waterfall to prevent it from collapsing after all these years.
Cercle is already well-known for their extraordinary live productions and this one will be no different. Jamie's set will be shot from multiple angles by cameras and a drone and broadcasted live on Cercle's official Facebook page. After the performance the artist will be interviewed and the online audience will be able to ask their questions.
We'll receive @JamieJonesMusic at the heart of Jajce, under the Pliva Waterfall, for a special DJ set on May 30th!
All info and pre-registration here: https://t.co/HCMpnFNpIw pic.twitter.com/cMRKExL8Mj

— Cercle (@CercleMusic) May 2, 2022
Here's what Jamie Jones had to say about his upcoming performance for Cercle:
"So proud and excited to be teaming up with the legends at Cercle for my debut stream with them at this truly magical and epic location. Set your clocks, book your flights! I'm going to be putting together something special for this one."
Book your tickets as soon as you can, because Jamie Jones is ready for a one of a kind live performance at this breathtaking location just for your listening pleasure!
All info and pre-registration for the event HERE!