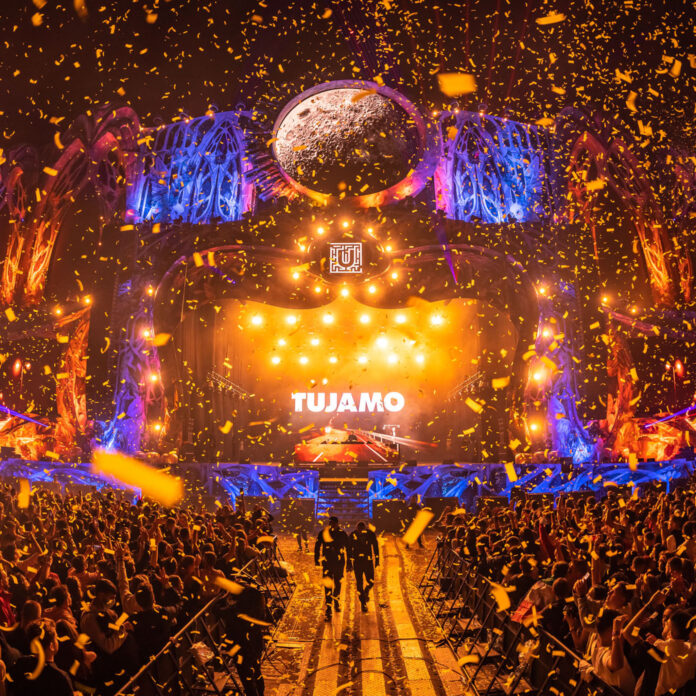 Fans who donate their blood and save lives can get free access or discounts for the Romanian music festivals, UNTOLD & Neversea.
The best place to donate blood is in the land of Dracula, in Transylvania, Romania. The festival-goers can donate blood to save lives, and they will receive a free pass or discounts for one of the biggest music festivals in the world, UNTOLD. Fans can also pay with blood their entrance at Neversea Festival, the largest beach festival in Europe in Constanța, Romania.
Blood Network, the longest-running donating blood campaign in Romania, initiated by the organizers of UNTOLD and Neversea, is once again waiting for the heroes to save lives and then enjoy unforgettable experiences at two of the biggest music festivals in the world. It is the 8th edition of The Blood Network campaign, and it will run from May 14 to July 3 in all the blood transfusion centers in Romania and a mobile caravan. The need for blood to save lives persists in hospitals across the country. There are needed 500,000 units of blood annually.
The idea of the Blood Network campaign is to encourage people to donate their blood. This way, donors can pay for their entrance to UNTOLD Festival or Neversea. Each year more and more people are making this kind gesture, and now there are thousands of donors in the Blood Network and thousands of lives saved.
Those who donate blood in the mobile caravan have free access to UNTOLD Festival or Neversea Festival. They also receive shopping vouchers. The CSR campaign started in 2015 with UNTOLD Festival, and since then, each year, the organizers have added new cities for the mobile caravan and the Neversea Festival, which was born in 2017. Today,  12 big cities in Romania are included in this campaign.
Fans who donate blood in the transfusion centers in Romania receive a discount voucher for tickets at UNTOLD Festival or Neversea Festival (up to 70 euros savings).
Here's what Edy Chereji, Director of Communication UNTOLD Festival & Neversea Festival had to say about the campaign:
"We are continuing the longest-running blood donation campaign in Romania. Together with our traditional partners, doctors, and, last but not least, beautiful people who donate blood, we save lives! And because this year we are also enjoying a return to life, to festivals without restrictions, we are raising the campaign's stakes.
All those who donate blood in the mobile caravan will receive full passes to UNTOLD and Neversea this year and not only a one-day ticket. We thank all those who will make an effort to break their time to donate blood. A small effort, but with enormous importance!"