Pioneering musical concept Anyma, the brainchild of Tale Of Us' Matteo Milleri, has joined forces with multi-talented artist Chris Avantgarde on new single 'Consciousness'.
Steeped in emotion and majestically refined, 'Consciousness' combines euphoric arpeggios with sleek synths and rousing, robotic vocals. It follows 'Angel 1', Anyma's recent collaborative single with Innellea.
"'Consciousness' came about as Chris and I's musical interpolation to connect the real and virtual world," Anyma explains. "Our sonic bridge between web3 and web2. The future and the past."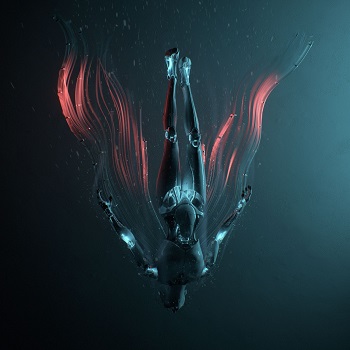 Utilising the immense possibilities of Extended Reality, Anyma creates a universal language all of its own, bringing the artist and the audience closer, while blurring the boundaries between real and surreal. The result is an interactive space that formulates itself as a journey of discovery, understanding human expressivity and creativity through the analysis of souls and emotions.
Classical and jazz-trained multi-instrumentalist, Chris Avantgarde has previously released on Afterlife following last year's remix of 'A Magic World' by KAS:ST. Chris' work as a composer includes placements in hit TV shows and blockbuster movie trailers alike. (DARK, Lucifer, Ragnarok, Sicario 2, Birds of Prey).
A futuristic and innovating collaboration by two pioneering artists in electronic music, 'Consciousness' is undeniably one 2022's most enthralling productions.
Listen to the track below.