Let's be real, over the past two years we probably haven't attended anywhere near the number of events we wanted to. COVID cancelled half of them and postponed the rest. We had to sit inside trying to entertain ourselves by half-heartedly picking up new hobbies, baking banana bread, and drinking cans in the garden in those few days of sun. It wasn't all bad, but we'd have much rather had been in a field, living it large with our mates with some tunes blaring.
Sadly, we can't change the past. But we can choose what we do with our futures. Instead of sitting on the sofa next year, why don't we get out and make up for that lost time? The UK is packed with festivals that are begging us to get over to and cut some shapes with some friendly strangers and a pint in hand. We know you want to. So here are five UK festivals you should attend in 2022 if you love dance music.
Dream Valley, Kent, England
This new dance music festival will burst on the scene in May next year with 100 dance music artists that will blow you away. The lineup already includes legendary duo Basement Jaxx, Roger Sanchez, Marco Carola, East End Dubs, George Mensah, Rossi, and many more.
But that's not all. As well as featuring 100 unreal artists, the fest will also have an outdoor cinema, a roller disco, immersive art, wellbeing workshops and so much more. Dream Valley isn't your typical music festival. It's an immersive experience with tonnes of unreal artists, workshops, and fun activities to get stuck into. It's a pity it's only one day!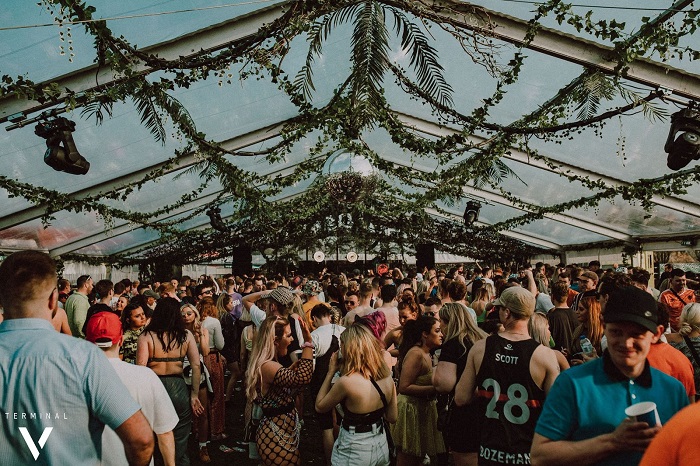 Terminal V, Edinburgh, Scotland
Another festival we wish was longer than a day is Edinburgh's Terminal V. Oh, wait. Next year it will be! In April, 40,000 electronic music fans will find themselves in a warehouse complex grooving to the likes of Alan Fitzpatrick, Dax J, Floorplan, Amelie Lens, I Hate Models, Ben UFO and others for two whole days of straight tunes.
Starting in 2017, the festival is still quite new in comparison to others. But it's already become Scotland's biggest electronic music festival with some of the world's biggest artists travelling to perform at such an explosive, rapidly-growing event. The fest is already insane, but we can't wait to see the beast this festival will become in a few years.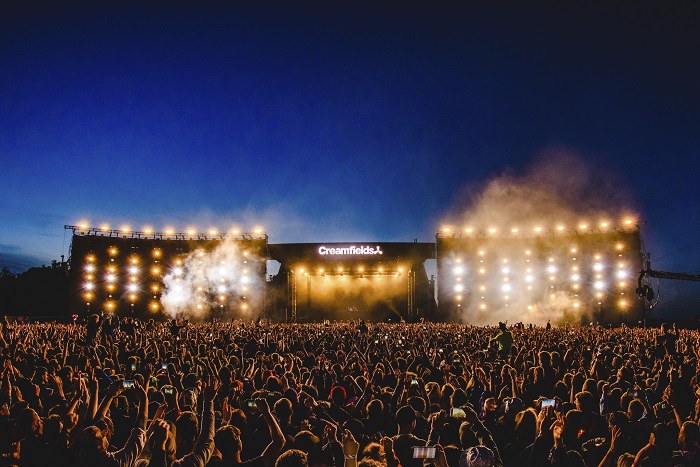 Creamfields South, Chelmsford, England
If you know anything about UK festivals, especially dance festivals, Creamfields needs no introduction. It's one of the biggest festivals in the world and to celebrate its 25th anniversary, Creamfields South will put on a two-day sister festival down in Hylands Park.
It's early days but the fest has already announced some huge names including David Guetta, Deadmau5, Fatboy Slim, Camelphat, Becky Hill, Amelie Lens and more. With such a brilliant lineup, more artists to be announced, and the massive success of the Cheshire-based Creamfields, we know this festival will be unreal and sell out in a heartbeat.
Life Festival, Westmeath, Ireland
If you haven't heard of Life, the simplest way to describe it would be a smaller, Irish version of Glastonbury but with a focus on electronic music. Branching out further than just music, the festival has art activities, performers such as fire breathers, magicians and jugglers, yoga workshops, reiki, and even a massage area.
And there's a reason it bears so many similarities to Glastonbury – it originated from Glastonbury's Glade arena. It became its own festival in 2004 and since then it's gone on to become one of, if not the best, electronic music events in Ireland. How could you turn that down?
Field Day, London, England
In London's Victoria Park, Field Day festival will be going off with The Chemical Brothers, Kraftwerk, Cici, Daniel Avery and more. The festival is put together by clubs and promoters from around London's music scene to gather the best up and coming acts alongside international heavyweights for an unbelievable day of banging tunes.
With both DJ sets and live performances, the festival boasts various genres including, but not limited to, techno, house, and hip hop. Every single year, starting from its inception in 2007, has seen the festival sell all its tickets. And fast. So if you're considering this hot festival in England's capital, get on it fast before it's too late!
After what feels like forever in lockdown, it's time we all got back out there properly and danced 'til we're drenched in sweat with legs that feel like jelly, but with that warming glow of joy and contentment after a cracking festival. 2022 has some seriously brilliant festivals lined up, but these five should definitely be on your radar.
Can't wait for festival season? Looking for the next festival that'll blow you away? Check out all the festivals that will be popping off in 2022.