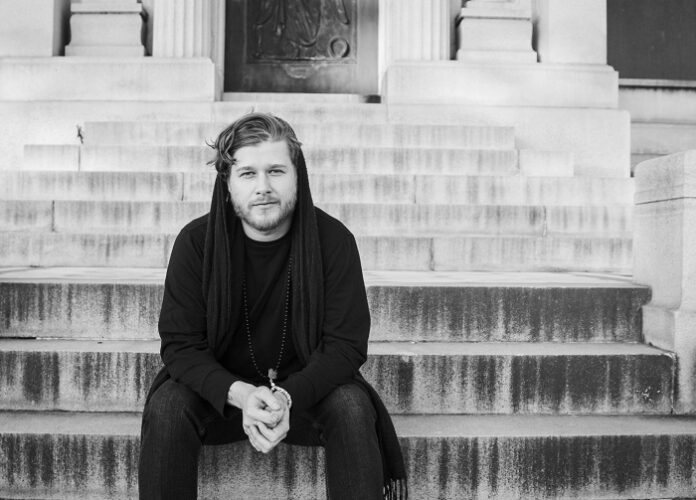 Seasoned DJ/producer Gladkill has brought forth a 5-track laced Cold Comfort EP laced with wave-influences throughout. The electronic musician is well-versed in a wide pallet of genres – a claim which his thick streaming catalog easily proves – yet he's decided to go all in with one theme for his vibe.digital release Cold Comfort EP.
Across the 5 singles, there is a dynamic blend of moods delivering a feeling where you are being taken on a journey. Yet even though each song has individualistic qualities allowing it to stand out, an undeniable arc ties the EP together.
Diving in "Words Inside," fires of the experience with a gradual fade in. The energy level continues to pick up as the track progresses, an eased drop hitting right around the 1-minute mark. The moment sets the tone of what's to come with this EP, groove, rhythm, and emotion being some of the forefront components making this sonic adventure shred.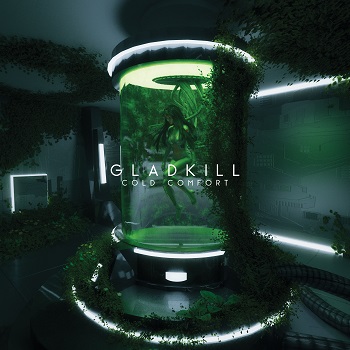 Title track "Cold Comfort," follows, showcasing a more settled disposition and slower pace. An introverted energy is inescapable here as the sprinkled hi-hats, smooth basslines, and echo-infused vocal samples all help drive a mood that's unforgettable. Not trying to impress with antics like massive build ups or over-produced verses, "Cold Comfort," puts it all out there in an easy-to-digest manner.
"The Way You Like," building anticipation from the very first moments. Gladkill lets you have the meat and bones of this vibe when the moment is right. A powerful slurred synth captures the limelight while electric melodies and intricate arpeggios scoop up the imagination and take the listener to a special place. Seamlessly segueing from one measure to the next, "The Way You Like," is a chill ride through and through.
"Waterways," is one of the heaviest and hardest hitting singles across the EP spectrum. Slightly poppy and bringing a bit of wub action to help showcase a nice slap with this tune, a trippy mood is deeply embedded into this one. Containing festival-ready influences and a powerful attitude, "Waterways," is an exciting corner of what Cold Comfort EP has to offer.
Closing out Gladkill's release is "Fragile." Pulling design elements heard from the previous 4 tracks, there's an even-keeled sensibility to what "Fragile," articulates. Not the darkest or the most uplifting single of the bunch, it falls into a middle ground that catches the listener off-guard with its sedating nature. Reflective and thought-provoking, it's hard not to look back on what was just heard while this final earworm hits your consciousness.
Listen to the EP here!