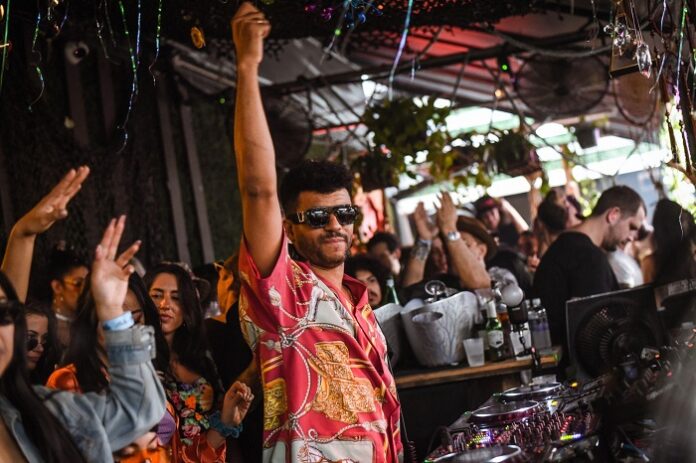 Jamie Jones' series Paradise has become internationally renown for embodying the spirit of Ibiza parties. He returns to Pershing Square one last time before the park closes for renovations. A rare Dubfire back-to-back Art Department, Carlita's soulful sundown soundtrack, DJ Holographic's Detroit tech house and a hypnotic closing set by Airrica make for a fond farewell.
Jamie Jones presents Paradise In The Park is the biggest baddest block party we are part of. Taking over Pershing Square park's iconic open air city center for the final time before it goes into hibernation for years long construction.
Jamie Jones is a world renowned DJ, producer, label boss of Hot Creations, founder and curator of the Paradise global event series and member of cross-genre band Hot Natured. Over the last decade Jamie Jones has pioneered his own distinct sound that has paved the way for a warmer, more melodic side of techno.
It was DJs Can Dance – the East London warehouse parties he threw in the mid 00's – that helped him make his mark on the capital, while the countless summers spent playing in Ibiza solidified him as an integral cog in the island's music scene.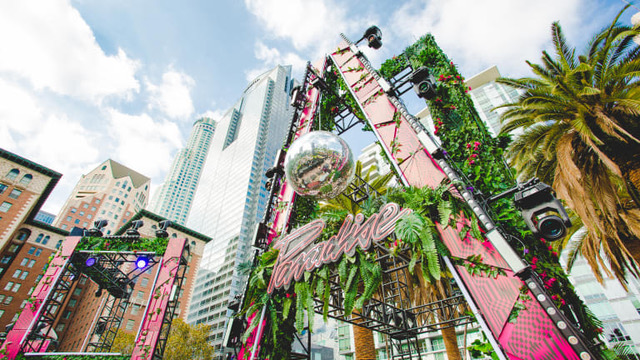 Wanting to offer something different to the Ibiza party circuit and inspired by Larry Levan's legendary Paradise Garage parties in New York, he set out to create a party that was eclectic, creative with an intimate family feel. Now he's bringing a little bit of Paradise to every corner of the globe with parties landing in cities like Miami, New York, LA, Moscow and Toronto.
To date, Jamie's label Hot Creations has put out over 185 releases and has helped launch the careers of numerous artists such as Patrick Topping, Richy Ahmed and Detlef, who also make up part of the loyal Paradise family Jamie has built around him.
Event: Jamie Jones Presents: Paradise In the Park
Date: June 11th, 2022
Location: Pershing Square Park, Los Angeles
Tickets available HERE!