Putting forth what is now his 3rd release under this alias, SEXPAYS returns with another house-infused single. "CLUBKILLER9000," zones in on the golden era of house music, mixing in soulful-elements of classic house together with a mix of modernity.
As infectious as it is hypnotic, the work not only showcases the quality this solo DJ/producer is capable of, but simultaneously showcases a greater definition to what his signature sound currently is. Blasting out four-on-the-floor rhythms and basslines that are easy to eat up, SEXPAYS have dished out a single that is dynamic – easy to enjoy whether a listener is in the car, at the gym, or in the club.
Edgy and at times explicit, the quasi-unrevealed solo DJ/producer does not play it safe and his content radiates this sentiment and then some. SEXPAYS received a perma-ban twice from leading streaming platform Twitch due to 'mature content.'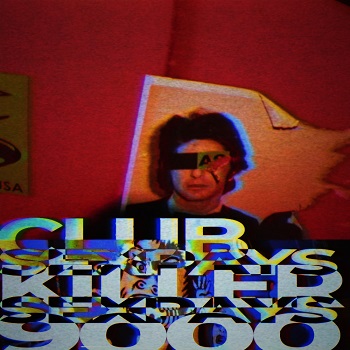 The incident inspired him to pivot more toward the tongue-and-check vibes the NYC underground scene has to offer, dodging the grip of the boys in blue while bringing his electronic sets to life for those willing to risk attending the illicit parties.
The movement is just getting started for SEXPAYS, having his finger in multiple pies and his sights set high, his growth trajectory is set to reach new planes as the project begins to roll into its 3rd release.
Listen to the track below.