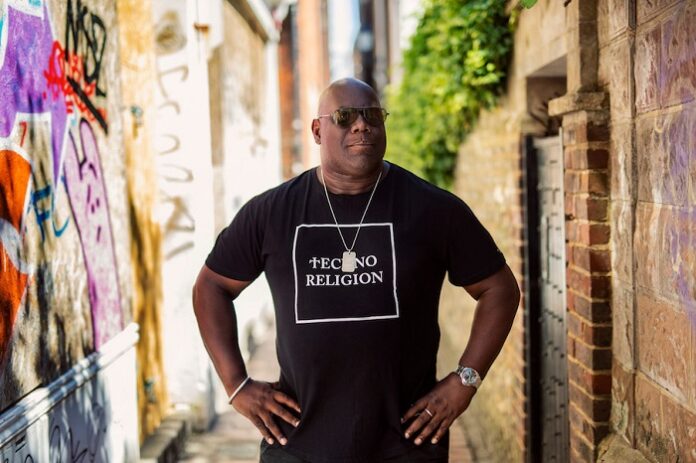 There's no stopping Carl Cox right now… Hot off the heels of last week's album news, the electronic music legend announces he'll be performing a very special show on September 17th at London's iconic Wembley Arena.
Of course Carl is no stranger to playing in front of huge crowds, he's spent his whole career performing to thousands all over the world. Whether that be at his 15-year residency at Space, Ibiza, the world's biggest clubs, festival stages or even Berlin Love Parade where he performed to an estimated 1.5 million people – Carl takes it all in his stride.
But this is a man who doesn't rest on his laurels. Carl likes a new challenge and this will be his first ever headline show at the OVO Arena Wembley. It will also be his first time performing his brand new album 'Electronic Generations' completely live. The 17-track album is out the day before, September 16th via BMG.
Carl Cox: "This has been in the planning for a few years. I felt like it was a good opportunity to show the world I can do a live electronic showcase moving from a DJ to a live electronic artist. And it gives me the chance to showcase the album in its entirety."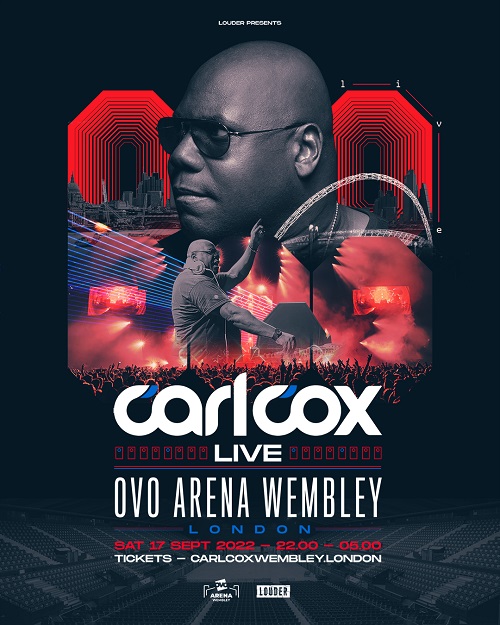 "I've never done this kind of show before, so it really is a first for me. All my live shows so far have been hybrid live/DJ sets, with Wembley this will be a full live electronic show where anything could go wrong at any time. It's a big deal for me, but the butterflies are a good thing! This is going to be something special and something you've never seen from me before. I'm not just a DJ anymore – being a live artist is something else entirely."
Fans that have already witnessed Carl's mind-blowing hybrid-live sets will have had a little taste of what to expect from this show, but Wembley will be next level, not only in terms of Carl's performance, but also in sound, visuals, and the entire production. Support will come from some of his Awesome Soundwave label live artists and you can expect a few special guests too.
'Electronic Generations' is Carl's first album release in over 10 years. Having been experimenting with his hybrid-live DJ sets the last few years it was during the first lockdown he finally had time to focus on putting this sound on record, spending months in his Melbourne studio creating music as a live electronic artist. The result is Carl Cox at his best, a tour de force which you can feel he has given everything to. It's an insight into the heart and soul of a hugely established and much-loved artist who 30 years into his career, is still keen to take bold risks and create something entirely new.