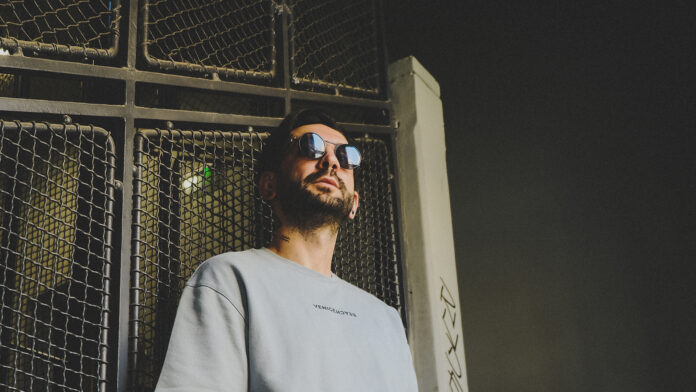 Our team got the opportunity to sit down for a very special interview with the extremely talented Maracine Razvan, a.k.a the Romanian DJ and producer Mahony.
Despite all his success, Mahony remains a down-to-earth guy. He was really polite and happy to answer all of our questions and we wish him the best for the rest of the year.
Check out the full interview below.
Hello, Mahony! It's a pleasure to have you here with us! How are you? What have you been doing lately?
I'm doing great; it is a pleasure to be here!
I'm so happy we're back to normality after these pandemic years. It's a crowded period; I just returned from a tour. It was an amazing start of the season, with gigs all over the world. I am grateful for the tour I had in South America, 25 days, 11 gigs, and a lot of beautiful people. Barcelona followed, where I had a surprise from Luciano. He invited me for a back-to-back gig, and the atmosphere was crazy! The next stop is Ibiza, and we hope this summer will continue in the same line.
You have been part of the Romanian gang of DJs for such a long time. You have developed a passion for electronic music since high school. We are in 2022, and you are still on the stage. When did you know you were going to make DJing a career?
I really didn't stop, and I won't stop! For me, the passion for music is fuel for life!
I knew I would make a career in DJing in 2006 when I first stepped into my favorite venue, "Kristal Club" in Bucharest, Romania; at that time, James Zabiela was invited. I still remember that the meeting with James fascinated me. I understood why music followed me everywhere, and I realized that no matter how hard it was, the sound would always be there, guiding me.
As a DJ, you were part of what the beginning of club culture in Romania meant; You started your career as a resident in Kudos, then you were a resident of a legendary club, Kristal. You have been invited to the big techno events from Off Sonar to BPM. What is it like to be a DJ in Romania? Was there a time when you wanted to give up?
It's beautiful; I'm honored to be among the first DJs to open the borders for what the international gig market meant. At the same time, I congratulate my colleagues; together, we put Romania on the electronic music map, which mattered a lot for a region in Eastern Europe that did not have so much openness before. DJ life is full of ups and downs, but I never thought about giving up; it would mean denying all my work, passion, and devotion to this profession.
You seem to be a fan of a fusion of musical genres, but what is your favorite style?
My approach is eclectic; I don't have a specific style. I like mixing different musical types from tech to house, minimal to electronic. Imagination is important! I like to make my edits with the hip-hop inclusion; I'm a big fan of hip-hop. Not many people know that I was a break dancer as a child, and I approached the hip-hop area. I also support the young generation, I go from retro to future and so on; I also appreciate the young and talented producers, and I believe that success comes from adaptation and perseverance, not from a certain style.
What makes the electronic music stage to be so special and unique?
DJs generally feed on the energy that the crowd share. Without an audience, you have no one to perform for, and without the vibe of this niche of listeners, we would not be so motivated to do better. I am always grateful to my fans because I would have never reached so far without their support.
If you could change something in this industry, what would you change?
The mentality! I have been merging with the international market for several years now, and I can admit that I have received a lot of support and tons of encouragement. The biggest surprise was when I realized that all my international colleagues support and help each other, and they can't wait to start a collab. In our country, competition is seen and treated as something destructive. At the beginning of the year, I opened my label, "Take Notes," created for young DJs at the beginning of their careers. Everything I saw, heard and wrote down helped me a lot. Now it's my turn to pass on the lessons learned.
After 2 years of the pandemic, a long time when the event industry was on hold, the world is now open to events. What are your plans for this summer?
I can say that people are having more fun since returning from the pandemic. We have many plans, the calendar is full, and I can only be happy. I leave for Ibiza in the next period; I return to Neversea Festival in Constanta, Romania, the biggest beach festival in Europe. Then we have another stop in Ibiza, followed by Croatia, Turkey, Dubai, Greece, Corfu, Music on Paris, UNTOLD, Sunwaves, and many other departures around the world.
Don't miss the opportunity to see Mahony performing live at the majestic Neversea festival in Constanta, Romania this weekend, because it will be one for the books!