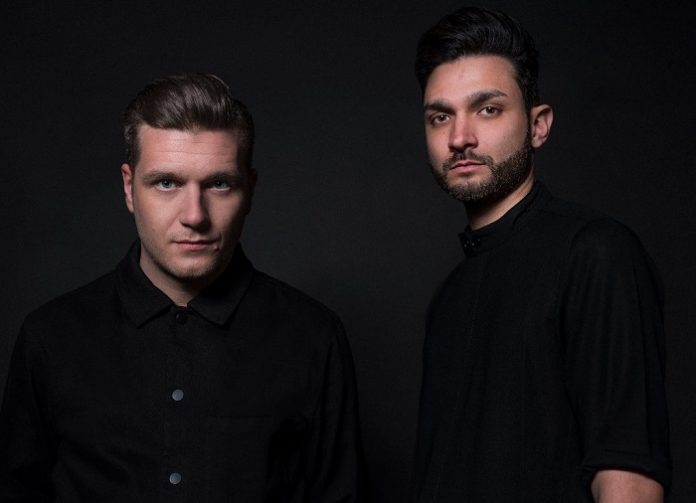 Grammy winning live electronic trio James Hunt, Tyrone Lindqvist and Jon George aka RÜFÜS DU SOL announce the forthcoming release of their new curation project, "Surrender Remixes".
Set for release on 12th August via their imprint Rose Ave/Reprise and Warner Records, the band have enlisted a heavyweight assembly of world-class production talent, and friends and peers from across the spectrum of the electronic underground, to reimagine their landmark fourth studio album, "Surrender".
Released in October 2021 and featuring Grammy-winning single 'Alive', "Surrender" was written in the band's studio in Hollywood. Citing Nine Inch Nails, Moderat and Radiohead as just a few of the myriad and eclectic sonic influences informing their production techniques on the record, the result was bold, brave and their most celebrated release to date. The LP has already been streamed over 1.5BN times, premiering as the #4 most popular album on Spotify in the US and #6 globally and #1 dance album on iTunes and Apple Music.
The first drop from the fourteen track "Surrender Remixes" released on 29th July, comes from Swiss production duo and CircoLoco residents Adrian Shala and Adrian Schweizr aka Adriatique. The duo step up to remix "On My Knees", one of the standout moments from the album – a brooding insight into RÜFÜS DU SOL's darker tendencies, which toys with honest emotions and aching lyricism, demonstrating what makes the band so unique in the electronic space. Adriatique's remix is typically intricate, reflecting the duo's trademark sets; long and meditative, with a relentlessly hypnotic groove throughout.
The greater project features cuts from Istanbul's hotly-tipped selector Carlita, Diymanic head-honcho Solomun and label mainstay Magdalena, the band's longtime collaborator, Rose Ave label-mate and mix engineer Cassian and fellow Australian production talent Dom Dolla. Tale of Us's Anyma steps up to remix the band's track "Alive", which won the band their first Grammy last year, along with stellar reworks from Afterlife resident Colyn, AnjunaDeep's Monkey Safari, Adana Twins and more.
In this landmark year which has seen so many return to touring, RÜFÜS DU SOL have played a string of critically lauded and momentous live shows, including two recent sold out shows at New York's Forest Hills Stadium. This July and August the band are heading back to their underground roots to play a select string of sets in some of clubland's most coveted and notorious dancefloor slots – including DC10 for CircoLoco, Hi Ibiza for Afterlife opening an Scorpios Mykonos. Earlier this year the band also curated their own festival experience Sundream Tulum which saw them combine their live shows and DJ sets and invite some of the compilation collaborators – Magdalena, Carlita and Cassian – to join them in sublime Mexico settings. The band's stacked summer schedule of shows will be a prime opportunity to unleash the full remix package next month.
listen to the track below.
Pre-Order the Remixes Album here.