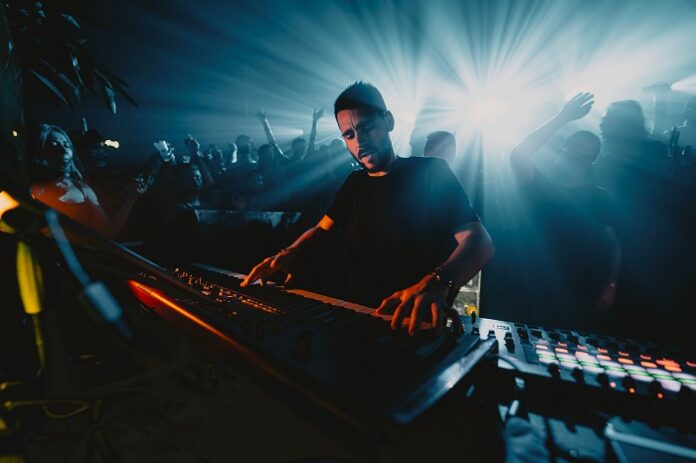 Worakls, famous for his countless electro-melodic releases and his vibrant live shows, is set to kick off his latest live tour of North America this weekend at Osheaga in Montreal and Superior Ingredients in Brooklyn. The month of August is packed with additional shows in cities including Los Angeles, Dallas, Denver, San Diego, Toronto, Oakland, and Boston, while closing out at Elements Festival in Long Pond, Pennsylvania.
Coinciding with the launch of the tour is the release of Worakls' unique remix of Superstar Dutch record producer and trance icon Armin van Buuren's 'One More Time.' Notable here is Worakls' entirely new arrangement as he transforms the anthem into a grittier French house and electro-inspired dance floor stormer.
A composer above all, Worakls writes with the orchestra in mind and presents his music only in a live context, not as a DJ set. In fact, the artist has also embarked on full orchestra tours where he is personally conducting the live orchestra and is writing out the musical notes for each instrument.
While the North American Summer Tour will not feature the full orchestra experience (Worakls is hoping to bring this over soon), the tour will still be live and highly improvisational. Those in attendance will experience live interpretations of music throughout the artist's career.
Elsewhere, Worakls single 'Salzburg' was recently certified gold at CNM 2021 Export, while the single 'Adagio for Square' is included on the soundtrack for the Netflix TV Show 'XOXO.' Last but not least, be on the lookout for Worakls' next original single, "Pipeline," which is released on August 18. Fans will be delighted by this powerful single, a dramatic but optimistic track with a heady melody.
Stay tuned for more information!
Listen to the track below.