House music legend Lee Burridge and his global party series turned record label All Day I Dream have made a massive mark on dance music. Lee's signature languid, melodic aesthetic has inspired a new generation in the continuum of house music. Now, the renowned party series and record label All Day I Dream releases their annual VA, entitled 'Summer Sampler 2022.' Lee has packed this 3-disc compilation to the brim with talent, featuring an all-star lineup of ADID family across the 12 tracks.
The compilation is kicked off with Fizzy Pop by Club Space resident and Miami royalty, Layla Benitez, featuring vocals from Max Milner. Despite her recent stardom as a rising talent in the world of music production, Layla has a rich history of DJing. The daughter of Studio 54 legend and house music pioneer John 'Jellybean' Benitez, Layla has frequented DJ booths since birth, and started mixing records at age 13.
Since her residency at Club Space began, Layla has quickly risen in the international club scene. She opened for Damian Lazurus and Black Coffee at their Hi Ibiza residency earlier this summer, and is now amidst a 40-show summer tour through Europe, with forthcoming shows in France, Italy, Greece, Spain, Turkey, and the UK.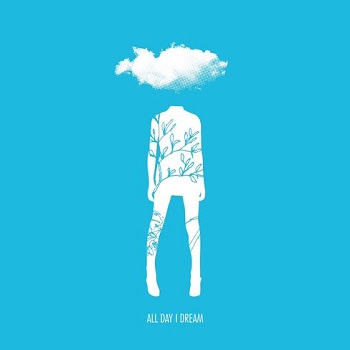 This year's Summer Sampler features an astounding assortment of talented artists from all corners of the world. Australia's Double Touch teams up with Germany's Flowers On Monday for 'True'- a tranquil, dream-like ballad, while Andy Woldman of Mexico and Liam Sieker of Australia offer an uplifting contribution filled with playful melodie, 'Eudaemonia.' Hot off their recent EP Les Voyeurs De La Nuit EP, label boss Lee Burridge is back again with frequent collaborator and longtime friend Lost Desert, closing out the compilation with their euphoric revisit of D*Note's 'The Garden Of Earthly Delights.'
All Day I Dream has been busy this Summer, putting on shows around the world. For the past eleven years, All Day I Dream's Summer season has helped forge beautiful memories that last a lifetime. Forty cities, hundreds of parties, and countless miles later, the eponymous daytime brand has crafted both a legacy as well as a worldwide musical movement. ADID recently held shows in Mykonos, Toronto, and Denver, and are continuing their 2022 world tour through the end of September, with upcoming shows in Ibiza, Mykonos, Montreal, and Brooklyn.
We hope you can join All Day I Dream to experience the celebration of this incredible music, during what is set to be our biggest and most memorable Summer ever.
Listen to the tracks below.