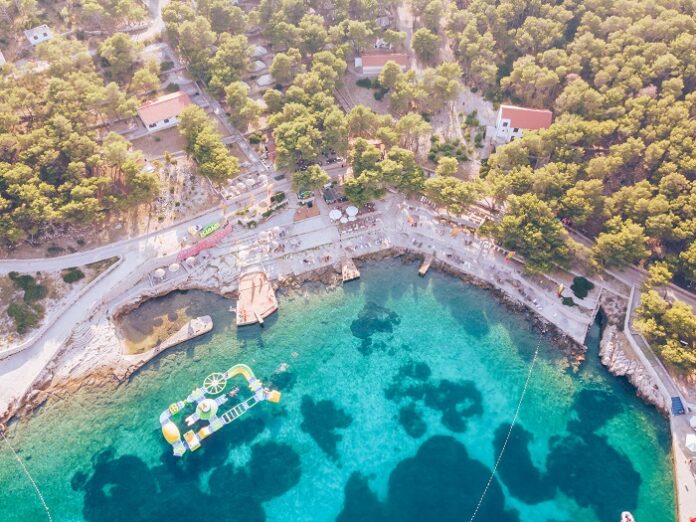 Paco Osuna, Eats Everything, Archie Hamilton, Ben Sterling, Marco Faraone and many more artists are now confirmed for elrow Island in Croatia. 
Last summer, 850 lucky people had the opportunity to experience the holiday of their lives!
There are no words to describe how magical this experience can be. Everybody who was lucky enough to get a ticket last year, will be able to share the magical feeling you get as you arrive to The Island.
Imagine a long weekend on the most beautiful of the Croatian Islands. An exclusive paradise designed for elrow where you will be able to dance to the best electronic music, discover secret parties around the island, swim in the beautiful blue water, jump into the crystal clear waters, rest in your comfortable and exclusive glamping, appreciate magical sunsets and join a beautiful crowd with the same vibe as you.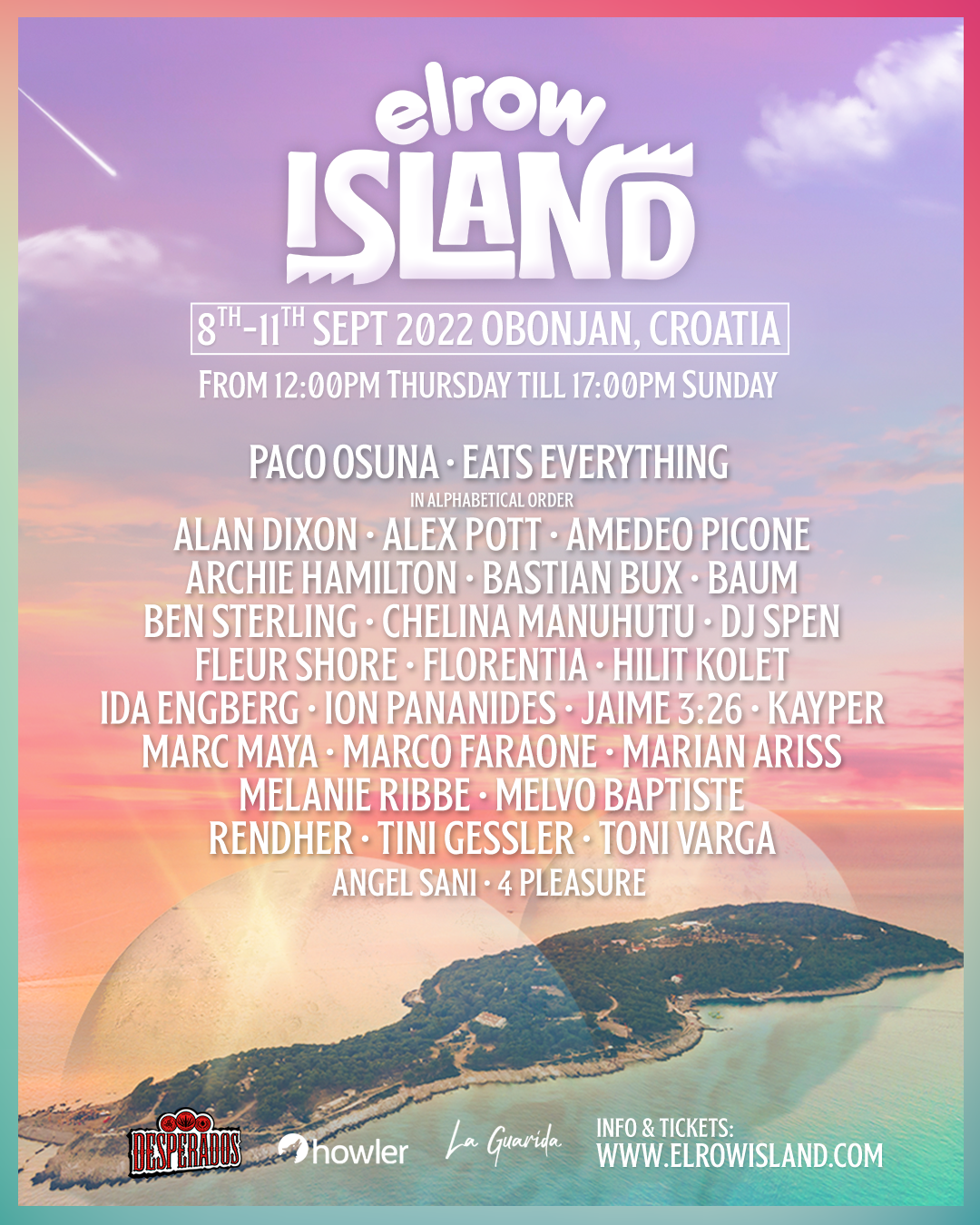 The Spanish techno star Paco Osuna and the charismatic British artist Eats Everything will be headlining this journey. Alongside this pair, in alphabetical order, Alan Dixon, Alex Pott, Amedeo Picone, Archie Hamilton, Bastian Bux, Baum, Ben Sterling, Chelina Manuhutu, Dj Spen, Fleur Shore, Florentia, Hilit Kolet, Ida Engberg, Ion Pananides, Jamie 3:26, Kayper, Marc Maya, Marco Faraone, Marian Ariss, Melanie Ribbe, Melvo Baptiste, Rendher, Tini Gessler and Toni Varga will join them at this magical event.
In just a few words: beach, music, parties, nature, glamping, food, games, craziness and overall magic; all together on a beautiful Croatian island. Ladies and gentlemen, elrow island is the new PARADISE!!!!!!
It is time to have fun; it's time to party, it's time to smile, it's time to bring the magic and game to this unique environment in paradise. Welcome to the trip of your life!
Watch the official announcement below!