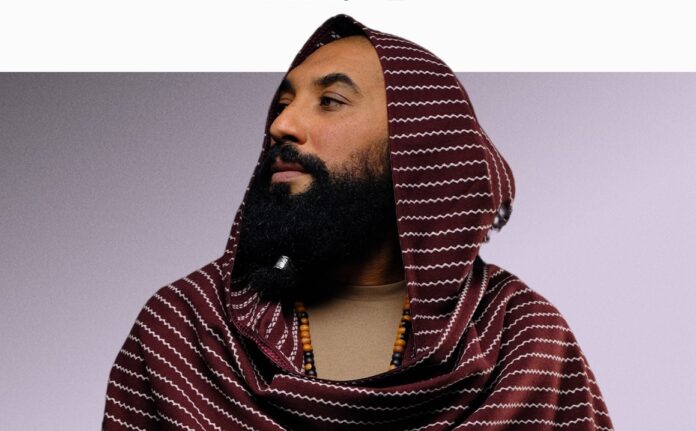 Deeply linked to the city of Casablanca, Abderrahman Elhad (AKA Mr. ID) is an artist who has a lot of heart and guts. The Moroccan artist has bought his music to esteemed labels like Elbaraka and Sol Selectas, and most recently with the world renowned Buddha Bar with "Black Diamond".
We spoke to him recently to discuss the Moroccan electronic music scene and how it's developed over the last 10 years, and how the new single came about…
Check out the full interview below!
Hey Mr. ID, It's great to meet you! How's your summer been so far?
Great to meet you guys! Thanks for having me. So far so good! A busy summer full of positive energy. Many dates in Morocco and Europe and a release of a track I cherish a lot which is "Black Diamond".
Congrats on your latest release Black Diamond on Buddha Bar. What was your inspiration behind this record?
Thank you, it means a lot. The inspiration was a mix between Moroccan and South African sounds driven by a diversity message and a celebration for the joint culture of the two countries.
Buddha Bar is a well-known brand worldwide, what does it mean for you to be releasing your music with them?
An honour. I think every DJ wants to be linked with Buddha Bar at some point of their career. I hope it will not be the last one!
You are deeply linked to the city of Casablanca, Morocco. How has the local culture and nightlife influenced your sound?
Casablanca (with the Marrakech) is the city where the nightlife is the most active. There are many famous clubs and a big Electro fan base growing and evolving very fast. And in terms of influence, people from all parts of Morocco and the World in general live in Casablanca.
This melting pot is exposing us artists to different sounds, dialects and cultures. I'm raised and born in Casablanca so I was in touch with these subcultural specificities at a very young age. Hence, they are now the aspects that are defining my identity as an artist.
Black Diamond features the soulful voice of Andile Mbili – a talented South African singer and songwriter. How did you connect and what was the process behind this collaboration?
It's all about feeling! We met in Morocco and it was an instant connection. We told ourselves : We should do a song together! We have the same vision about promoting African Culture and heritage. We wanted to celebrate it through a track. We aligned also the instruments used, the lyrics and everything came smoothly afterwards. We're very proud of the project and we hope the listeners will enjoy listening to it as much as we enjoyed making it!
How does your setup look like?
A 3 CDJ players, Djm/ A deepmind 6 analog synthesizer, an Akai Force, and a mixing console.
What comes first when working on a track?
The first element I keep in mind is the message the track should drive and after I try to find the best instruments and sounds that can express the emotions and the energy of the message.
What is your approach when bringing together a DJ mix?
It's a matter of feeling too! Storytelling has a lot to do it with it also. It needs to tell a story and also to be relevant to our fans.
Who would you say have been 3 of your most aspiring artists you have looked up to and admired on your path to where you are as an artist?
I have two in mind actually. The first one will be Little Louie Vega. Thanks to him I got to move from Hip Hop or Jazz mixing to House than electro. The second one will be Osunlade. I just love his energy and he's excellent technically.
Thanks a lot for taking the time to answer our questions, is there anything else you would like to mention before we go?
Make sure to follow me on IG as there are many exciting projects upcoming that I really want to share with the world as I put a lot of heart in the music I make. You'll see that Morocco has so much to offer musically. Love you guys and Salam.
Mr. ID's "Black Diamond" is out now on Buddha Bar! Grab it HERE!