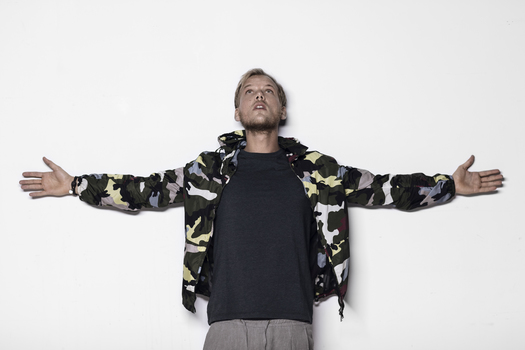 Music producer, songwriter and DJ Tim Bergling, known by the stage name Avicii, was honored a work of art in the park Humlegården in central Stockholm.
On behalf of Stockholm art, the artists Adèle Essle Zeiss and Liva Isakson have created an artistic representation in memory of the Swedish musician, remixer, DJ and music producer Tim Bergling, known under the stage name Avicii (1989–2018). Standing Waves consists of three sculptural forms on each tall, narrow podium.
Bent stainless steel tubes are fitted with tensioned sheet metal sails, shaped to catch the wind. Each part has its specific shape and unique character. The tubular bodies balance on legs and turn in elegant pirouettes when the wind blows. They move through each other's hole forms and together form a whole in a similar way to a piece of music where different components work together.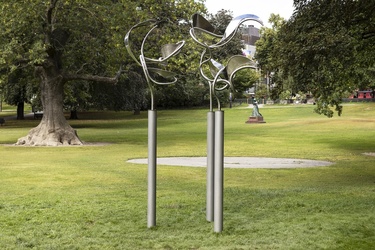 The sculpture is set in motion by the wind, which in this context also has a symbolic meaning. The wind can behave mysteriously and chaotically. Small events can lead to the release of enormous forces. With its surprising twists and turns, the wind can also be compared to life itself. It is like the challenges and opportunities that everyone is faced with and that everyone has different conditions to deal with. The speed of the wind can be associated both with success and with uncontrollable turbulence.
The City District Council of Östermalm is the initiator of the memorial site and Tim's parents, Klas and Anki Bergling, were present at the unveiling.
"We want to pay tribute to Tim Bergling, whose music has meant so much to people around the world. The changing expression of the artwork and the location in Humlegården, one of Tim's favorite places, make us remember him on many different levels. It is also a way of honoring all the people who have passed away far too early due to mental illness," says Andréa Hedin (M), chair of the City District Council of Östermalm.
More information: HERE