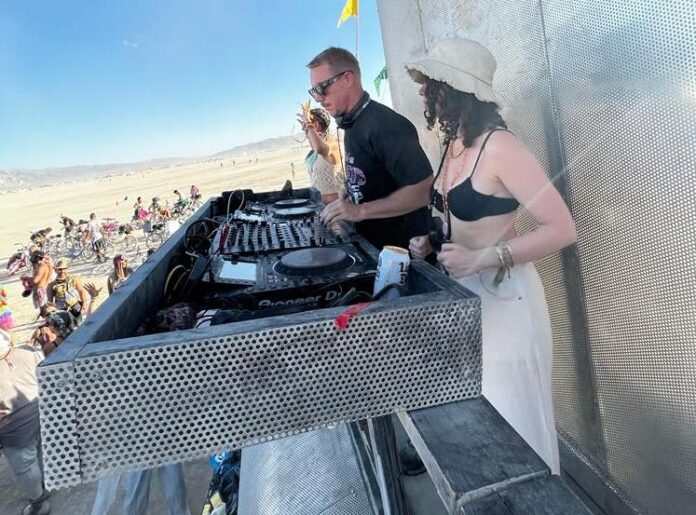 Following the release of the deluxe version of Diplo's self-titled album, DJ Tennis curates an all-star line-up of artists from his Life and Death label roster to remix tracks from acclaimed LP. Showcasing the synergy and close relationship of Diplo and DJ Tennis and their respective imprints, Higher Ground and Life and Death, the remix EP arrives as an extremely limited edition 12″ vinyl pressing that will be out alongside digital.
Here's what DJ Tennis had to say about the remix package:
'My good friend and colleague Sam from Higher Ground approached me after a party and asked me if I was interested in curating a remix package for Wes and I didn't have to think twice.
My instincts were right and the results are amazing. The musical diversity of the remixes, on limited edition vinyl with a limited edition clothing collab…a perfect match. I've been following Diplo for years as his musical journey and vision has always been an inspiration for me. A multifaceted character and true original, he's a genuine producer and has grown to become a dear friend.'
Diplo dived into the house music that first blew the now Grammy winning & chart-topping producers mind as a teenager. A titan of electronic music, he turned his focus back to these roots. 'Diplo (Life and Death Remixes)' features productions from across the original album including the Grammy-nominated "On My Mind" with SIDEPIECE.
"I've admired Manfredi (DJ Tennis) as a producer, DJ, label owner, and friend for years now. His Life and Death imprint has been one of the most consistent labels in house music for a long time, and when we started the Higher Ground concept, he was one of the first guys that understood what we were trying to do: break down genre boundaries and tie sounds and scenes together.
Manfredi supported us from the beginning. As a result, there's great energy between Higher Ground and Life and Death, we've played a bunch of shows together and we're constantly trading music. When I dropped my self-titled album this year, I thought it would be a great opportunity to create something to showcase this, so we put together this pack of remixes." – Diplo
From the suave and expansive sounds of DJ Tennis and Carlita's remix of 'Don't Be Afraid', the mesmerizing and complex drum patterns of Red Axes' rendition of 'Right 2 Left', to a complete reimagination of BĘÃTFÓØT & Ashee's 'Forget About Me (Nite Version)' & Danny Daze's Sun & Waves mix of collaborative Seth Troxler track, DJ Tennis has molded an impressive collection of remixes from Life and Death artists, bringing energy from all directions.
Carlita has been turning heads – and for a very good reason. Now based out of New York City, the Turkish-Italian artist is a classically trained multi-instrumentalist who is part of the underground's most elite circles. She's renowned for playing unique stages internationally; from Burning Man to Tesla's Giga Factory opening and more. This summer, she's turned up the heat with her project by getting her hands on numerous impressive ventures.
Earlier this month, her official remix of RÜFÜS DU SOL's track "See You Again" was released as a part of their 'SURRENDER REMIXES' album, alongside remixing artists like Adriatique, Colyn, Dom Dolla, and more. On September 5th Carlita presented her Cercle set from the mythical Cinecittà Studios in Rome, Italy.
Listen to the track below.