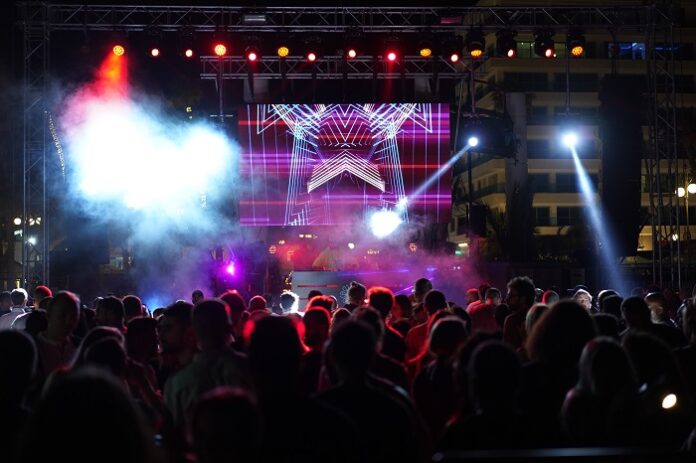 New powerful tracks from world-renowned DJs and producers such as Carl Cox Hernan Cattaneo to be premiered live at BEON1X Open Mind Music Festival on Cyprus.
BEON1X Open Mind Music Festival, a brand-new electronic music festival will be held in Larnaca district, Cyprus from 23rd – 25th September and 30th September to 2nd October. The festival boasts a world class line-up, including over 40 names including Carl Cox, Boris Brejcha, Jamie Jones, Luciano, Paul Kalkbrenner live, Satori live, Sasha & John Digweed, Sven Väth, Deborah De Luca, Chelina Manuhutu, Fatima Hajji, and Guy J among others. 16 of these multi-talented DJs and producers will play their new tracks live for the very first time just for your listening pleasure:
1. Astral Base – Totality
2. Denis A – BEON1X (original mix)
3. MoBlack – Madre Terra
4. Home Shell feat. Olven – Could You Play The Nocturne
5. Hernan Cattaneo & Mercurio – Stereo
6. Sasha – Sulphate
7. Digital Mess – Relict
8. Christian Smith – Zacapa
9. Marco Bailey – Oxytocine
10. Drunken Kong – From Above
11. Deborah De Luca – Ready
12. Denis A – BEON1X (Carl Cox Remix)
13. Dao Dar – Ultrasonic
14. Cadillac Express, Pelengator – Remove
15. Kosta Kritikos & Harmak – Momento
16. Buraki – Larnaca
BEON1X Open Mind Music Festival has been announced to become the largest electronic music festival on an island with its 30 000 visitors, and one of the biggest events of this autumn in Europe.
The festival is planned to become the first stage and the opening event of a unique international socio-cultural project introduced in Cyprus, which the organizers behind the festival hope will become one of the largest art clusters in the world. It is planned that the cluster will become a stage for an ongoing festival of festivals – music, art, dance and other cultural events.
The hard-working organizers promise over 20 000 m2 of the dance floor and 2 beautifully designed stages, located right by the sea sight in CTO beach, Pyla, 11 km from Larnaca. City of Larnaca itself is rich with a history and culture. In addition to music, visitors can expect beach football, water sports, food and drinks and a whole weekend of real buzz. The special mix is part of a series of special compilations to celebrate the end of the summer.
The team behind the Beon1x Open Mind Music Festival plans to develop this project and make it the starting point for a large scale BEON1X Art-Cluster- envisioned as a unique international socio-cultural project organized by representatives of the international business and IT communities who have based themselves in Cyprus.
"The goal of the project is to create a new and completely unique location in Cyprus which will become Europe's largest art cluster at the crossroads of several continents, and will attract people from all over the world, combining the best in music, art, and ecology, mixed with the values of humanity, aimed at delivering real positive transformation", – said BEON1X official representative.
The delivery of the BEON1X project will be phased over a period of three years from 2022 to 2025, and during this time the art cluster will become one of the world's largest socio-cultural hubs.
Tickets available HERE!