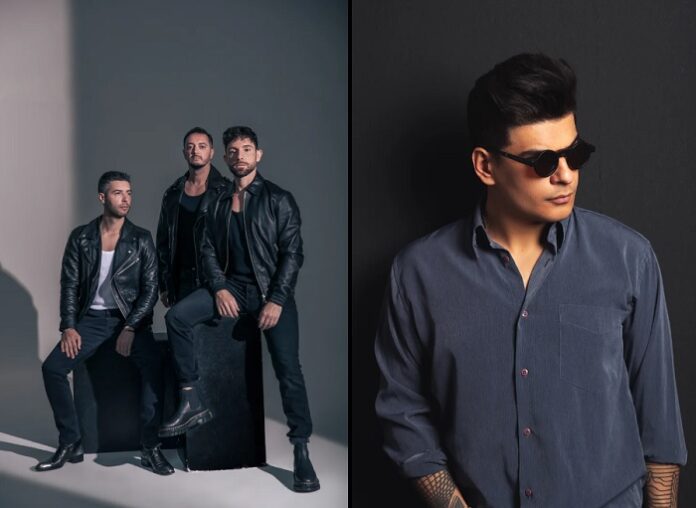 In a collaborative triumph, GRAMMY-nominated Italian trio Meduza and Brazilian artist Vintage Culture – two of dance music's most acclaimed producers – have joined forces for their brand-new collab 'Under Pressure', released through Tomorrowland Music.
Their highly anticipated house weapon 'Under Pressure' comes in the shape of a progressive and melodic blend with mesmerizing melodies, sometimes deep and emotional, yet sometimes powerful and ecstatic. 'Under Pressure' is Meduza's and Vintage Culture's first official record together, bound to captivate dancefloors in gripping fashion.
'Under Pressure' gives listeners that delirious and intoxicating feeling throughout the entire run, demonstrating both artists' ear for a solid house production and combining their talents into one blissful output. 'Under Pressure' is part of a collection of exclusive festival releases by Tomorrowland Music under this year's festival theme 'The Reflection of Love', celebrating the return of Tomorrowland after three years by gathering some of the biggest artists in electronic music on Tomorrowland's record imprint.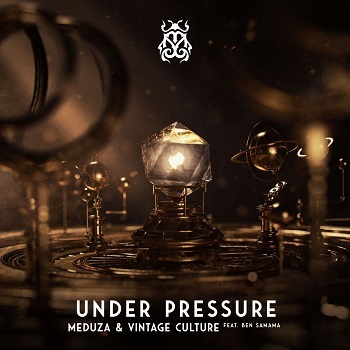 Meduza: "We have been crossing paths and sharing line ups (and parties) with Vintage Culture for months, maybe years, so we inevitably had to get in the studio to create something together! We have been playing Under Pressure for a while in clubs and on main stages and it really moves the crowd. Ben Samama's understated and rhythmic vocal was the perfect cherry on top really giving the vibe we wanted."
Vintage Culture: "From Ibiza to Vegas, 'Under Pressure' is receiving great reactions from fans around the world. 'Under Pressure' is my first original collaboration with Meduza. Ben Samama's vocal performance shines on this track and I'm very proud of the results. We're looking forward to finally releasing 'Under Pressure' to audiences everywhere."
Listen to the track below.