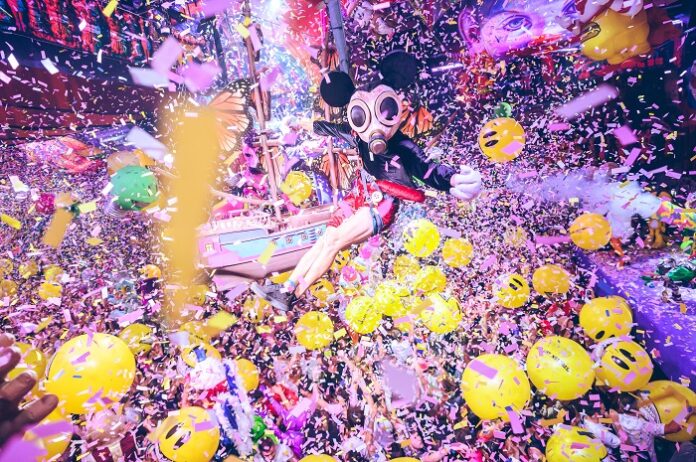 Experimental global party brand elrow closed their Ibiza season in style with a brand new 'Delusionville' theme during the closing party at Amnesia Ibiza.
Ron English and elrow led the attendees that were lucky enough to score a ticket to an incredible journey into the POPaganda universe through avant-garde art and electronic dance music performed by some of the most-demanded artists in the industry at the moment.
More than 135 employees worked over 6000 hours to get everything prepared for the long-anticipated closing show at Amnesia Ibiza and it was definitely worth the effort. Ron English and elrow family kicked off their partnership with a party many won't forget!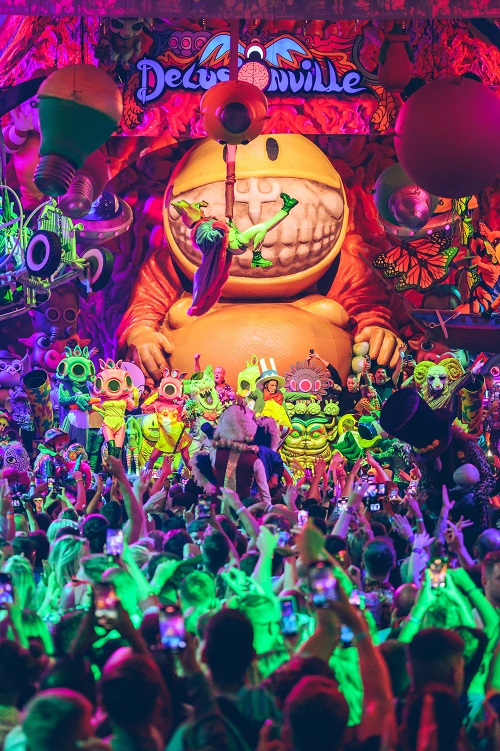 Here's what Ron English had to say about the closing party:
"It is wild that elrow and my team have created Dellusionville's world in a real-life scale. I couldn't imagine a more impactful way to bring my universe to the audience"
"Without a doubt, our best year in history on the island and our best theme to date, the brand continues to evolve, and this time it does so with the help of Ron English, recreating his world in a unique and super realistic way", commented Juan Arnau. "I feel we have exceeded ourselves in mixing art, music and party. We have opened new creative frontiers", continues the founder.
What exactly is Delusionville?
Delusionville at elrow is a live reinterpretation of the famous POPaganda art movement, the fruit of the imagination of the creator and founder of POPaganda, Ron English. Taking direct inspiration from the legendary Andy Warhol, English merges American iconography with art history to create social and political statements about contemporary American society. From Ronald McDonald to Mickey Mouse, no cultural icon is sacred.
Speaking to Delusionville's leitmotif, Ron says, "I think life is more exciting if you do things your way, even if it's not in the way or in the order that everyone expects."
"At elrow, we are fascinated by creative, visionary and daring minds. We are always working on breaking the limits of our shows. Now we want to impress our fans again, no more and no less, with a tailor-made collaboration with Ron English, the "godfather of Street Art." – elrow's founder Juan Arnau adds.
Delusionville is one of the most extensive modern urban art galleries, featuring a cast of characters that live in an upside-down, underground world where everyone's social position is revered. Delusionville is a universe where the characters are animals instead of people, who have their own religions, politics and customs.
More Delusionville shows will be announced soon… Stay tuned!