Progress is in the DNA of Paul van Dyk's sound and art. Ever pushing the boundaries of his craft, Paul has always been interested and open-minded about technological innovation and how it affects the way music is experienced.
Launched October 7 via RCRDSHP, 'Orbital Decay' combines the future and past of music consumption; joining together an exclusive NFT and Vinyl release into one exclusive package. The ultimate piece of memorabilia for Paul van Dyk fans, limited to a 100 count only, each order comes with a handwritten dedication/autograph from Paul himself. 'Orbital Decay' will not be available anywhere to stream/download outside of the RCRDSHP platform.
"It's really so interesting to me how much music has evolved over the years. How we make music, how we perform it, and how we consume it. The only thing that doesn't really change is the amazing effect music has on the mind, body, and soul. It was really exciting to work on this unique project and I hope you enjoy it! – Paul van Dyk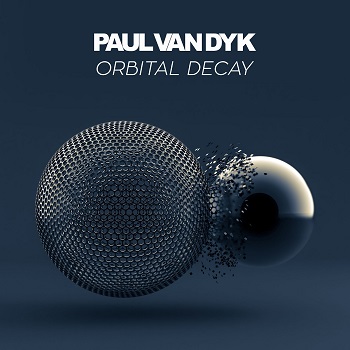 'Orbital Decay' arrives at a time of great activity for Paul van Dyk, in addition to a steady flow of original material and remixes, Paul recently announced that as part of his global tour he will be returning to the United States with a series of dates that will offer an early preview of his upcoming studio album. A true master as both a producer and DJ, van Dyk will bring a cache of unforgettable music that offers an exciting look into the future of music from one of the genre's consummate trendsetters.
Fans will enjoy a career-spanning, genre-hopping set that will offer the full breadth of Paul's sound. From VANDIT essentials to a dazzling array of recent releases including PvD's new remix for ILLENIUM and OFF THE RECORD releases like' Artefact,' 'Two Rivers,' and 'Hawkins Square,' to the never-before-heard album songs that Paul will be testing out to live audiences – this is sure to be an unforgettable experience.
Keep an eye out for new music updates and additional tour dates in the coming months.
Purchase 'Orbital Decay' Here.