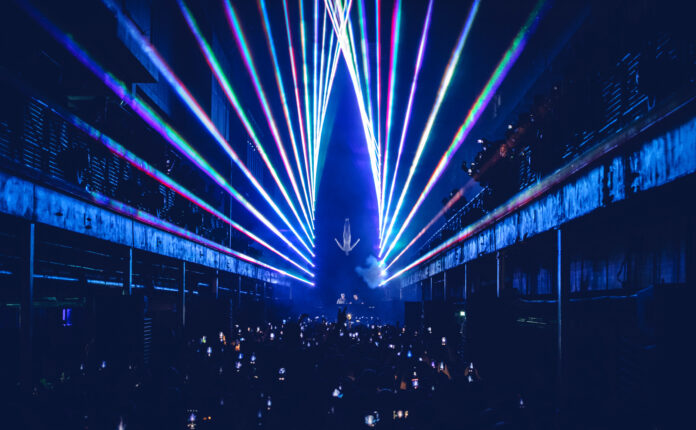 A third event has been added to Afterlife's anticipated upcoming shows at London's Printworks – now taking place 25th, 26th and 27th November.
Devised as a way of giving back to the loyal fans of Afterlife and the Printworks crowd over the years, the additional event will feature a very special line up including two appearances: Anyma presents Genesys, the multi-disciplinary music & contemporary fine art project by Tale Of Us co-founding member Matteo Milleri, and MRAK presents We Don't Follow, the solo project from Carmine Conte (the other half of Tale Of Us), followed by an exclusive Afterlife legacy extended set courtesy of Tale Of Us.
The Afterlife Printworks Friday show will be an opportunity to witness the premiere of the highly-anticipated experience of 'Anyma presents Genesys'.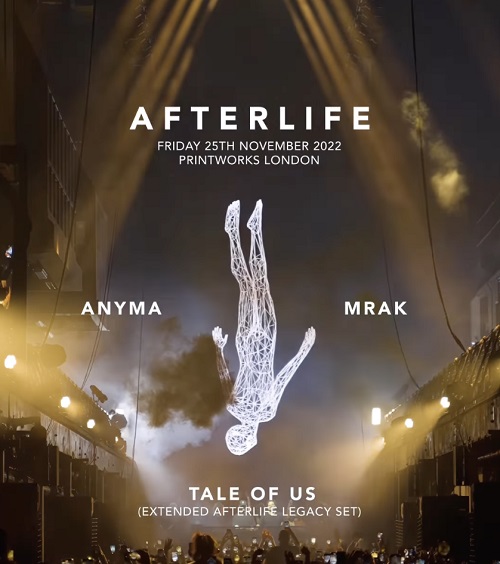 Having already released some tracks to widespread acclaim, Anyma's music will be augmented to new levels thanks to the creative technologies including real-time rendering of graphics and characters, with the boundaries between music, lights and visuals – as well as reality and virtual – blurred in a never-seen-before immersive experience. Expect special guest appearances too – as well as previews of Anyma's forthcoming debut album.
The Friday night will also feature a live concert: MRAK presents We Don't Follow, the solo project from Carmine Conte. The performance combines harmonising analog machinery, improvisation, modulations and digital sequences, following the models of composer and multi-instrumentalist Vangelis. The cinematic aspect of MRAK's performance results in the immersion of the audience in a total acoustic experience.
Then, after the two founding members of the duo have performed their own unique shows – Tale Of Us will reunite to play an exclusive Afterlife legacy set to see out the evening.
Tickets for the Friday night show are available from Thursday, 13th October at 13:00 (BST) via an exclusive pre-sale for those who sign-up via this link. Any remaining tickets will be available via the general sale from Friday 14th October at 11:00 (BST) via printworkslondon.co.uk