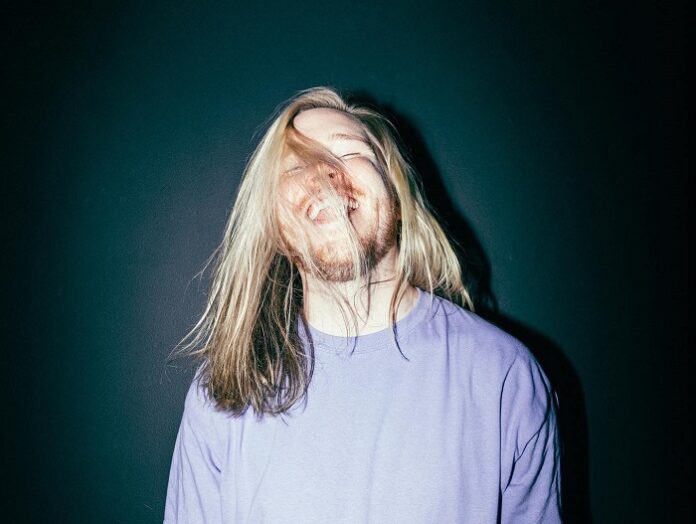 SEGØ is the dance-pop brainchild of DJ, producer & songwriter Luke Sego. Dedicated to paving his own way in the scene, staying true to his roots with his happy-go-lucky, punk-tinged music and high energy performances. In the past year, SEGØ has established his name as an in-demand DJ, sharing the stage with heavy hitters John Summit, Audien, Cash Cash, Bijou & Nostalgix, as well as inking his nightclub residency at Nashville's Dirty Little Secret.
Fast forward to the present, it's now the turn of 'Fixing Me' to take centre stage – with Feather & SEGØ serving up a firm dose of their trademark sound, coupled with a standout vocal performance from U.S. based Rajiv Dhall. That's the reason why we sat down with him to talk about this powerful banger that's already making a splash.
1. A warm welcome to Rave Jungle, SEGØ! How's '22 been so far?
2022 has been an amazing year so far, for me the highlights have been all the amazing shows and artists that I've played with, as well as all the new music coming out. "Fixing Me" has been in the works since earlier this year, and I'm so excited to have it out, as well as all the new tunes coming up the rest of the year.
2. Marking the release of your single 'Fixing Me' with Feather, is this the first time you've collaborated?
This is our first time collaborating on a release, ever since I met Feather I knew I wanted to work on something with him, and "Fixing Me" just fit both of our styles perfectly, it was a real joy getting to work on this song together
3. How long was the track in production?
We started working on a song together early this year, after tossing a couple ideas around Kyle sent me this amazing demo vocal he had gotten from Rajiv, and from there we produced the track over the course of a couple different sessions over the summer.
4. Also featuring Rajiv Dhall, how have you worked together previously?
No, this is my first time working with Rajiv, he's such an amazing songwriter. We had a lot of fun writing sessions together in his studio working on this record, and I absolutely love the vocals he cut on it.
5. You also DJ across your homeland & beyond, in one word how would you describe the sound of your sets?
Euphoric!
6. Are you & Feather planning on any subsequent remixes of 'Fixing Me'?
Yes, "Fixing Me" is a part of Feather's new album "We Are For Each Other" which just released! He's dropping a remix album with the songs from "WAFEO" and the "Fixing Me – Sintra Remix" will be on that, as well as my remix of his track with Badnights "Wasted Time" which I'm really excited about as well.
7. Lastly, are there any other future release plans you can share with our readers?
Yes! I have loads of remixes coming out in the next couple months, then some new SEGØ music to end the year and kick off my spring tour coming up, so definitely stay tuned!
Listen to the track below!