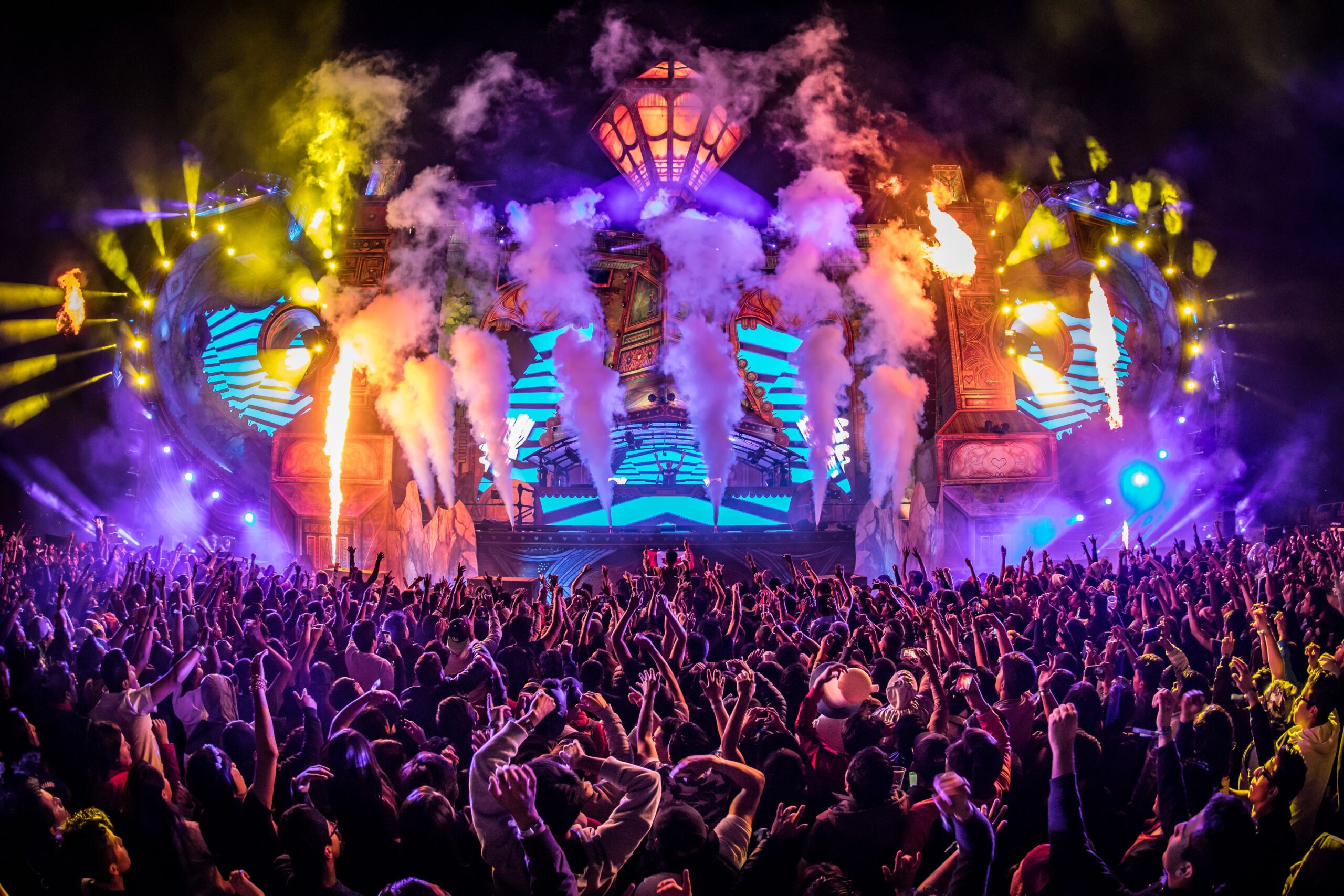 Great news! Alchemy Project Entertainment together with Qatar Airways in association with Qatar Tourism and Ooredoo are delighted to announce a grand return of the majestic Daydream Festival to Doha, Qatar.
From 22 November to 18 December 2022, Daydream Festival as a part of Qatar Live 2022 will host some of the world's largest electronic and dance music DJs and producers at the stunning Doha Golf Club.
In 2019, the Daydream Festival set a new record for nightlife in Middle East by offering the first immersive experience with unimaginable visual production and magical decors. This year's edition with a groundbreaking stage Magic Lantern promises to carry fans of electronic dance music away to a world where time has no meaning, settling down in a magical place for Daydream Festival to call home.
An all-star studded lineup spread across 8 festival shows, will feature some of the world's best DJs and producers such as Armin van Buuren, Tiësto, Alesso, Dimitri Vegas & Like Mike, Alok, Timmy Trumpet, Major Lazer Soundsystem, Nervo, Jonas Blue, Paul van Dyk, Ferry Corsten, Nicky Romero and many-many more set to position Daydream Music Festival as one of the most on demand events throughout the region.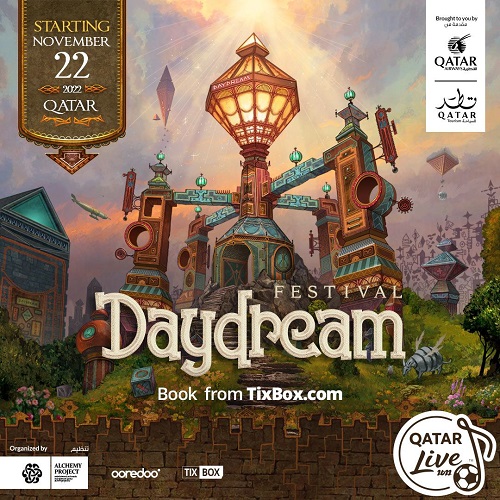 At Daydream Festival, magical thoughts are realized and dreamers, through the magical journey of music, are guided by the light of the dream beyond their imagination to places they have never seen before.
Inspirations expand, boundaries disappear and together, with thousands of Daydreamers, they can escape and create breathtaking memories, which shall never be forgotten. The internationally-renowned festival takes place each year at different locations around the world, bringing together the best DJs in dance and electronic music.
The festival began in 2010 in Belgium and expanded to countries such as Qatar, the Netherlands, Mexico, China, and Spain. This year's edition with a groundbreaking stage Magic Lantern gives a special flavor, illuminating a mystical skyline across the desert that almost seems unreal. A place of unimaginable beauty when a sun sets slow.
Undreamed tales and stories unfold in front of fans dreaming about their countries to win the Games during November and December.
Here's what Mac.s.Far, CEO of Alchemy Project Entertainment had to say about the upcoming edition of Daydream festival in Doha, Qatar:
"Music has always been one of our main passions and we are very thrilled to be presenting a groundbreaking edition of the fastest growing festival experience in Europe, to Doha during the megaevent period and will be featuring some of the best Electronic and Dance Music Artists (EDM) in the world. Daydream is a phenomenal project that takes the audience to a special journey that can't be explained through words. Magical lantern is a stage that would mesmerize the guests and the all-star lineup would simply sweep the audience away.
We have been very effective in pushing quality music experience down different countries and we are very focused and passionate about fostering a family-like community around Qatar, from fans to like-minded artists, and it's such a compliment to be included in the Qatar Live 2022 campaign this year too. We graciously thank Qatar Airways, Qatar Tourism for their generous trust to provide a sensational music
experience in Qatar".
For more info and tickets click HERE!