In the wake of a spectacular and delightfully eventful Amsterdam Dance Event 2022, none other than Joris Voorn has delivered the perfect ADE encore for countless dance music fans.
Already played on major stages such as Awakenings and Tomorrowland ahead of the official release, the Dutch house and techno pioneer's remix of Eelke Kleijn's 'Transmission' only adds to the song's surging momentum.
"I loved the original version of 'Transmission' by Eelke Kleijn", Joris Voorn says. "It's such a cool track with a super original melody. I could see it working in a slightly different vibe, so I asked Eelke for the stems to make a version for my own use. People loved it the moment I started playing it, so we decided to give it a proper release. I played my remix all summer this year and it's been a highlight in my sets for sure. I'm always looking forward to playing it and seeing the crowd's reaction when everything drops into silence halfway and the melody comes back in. Love it."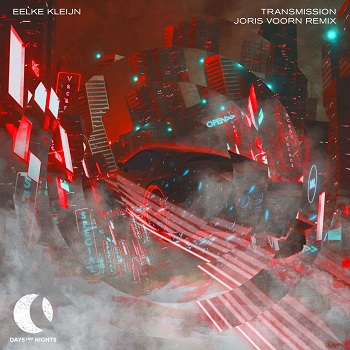 Three albums into a well-established yet still rapidly ascending career, Eelke Kleijn is an artist very much in his element. In the grand scheme of things, he's an underground artist, but one who has effortlessly made the jump into the wider world when the time and opportunity have felt right.
His remixes for the likes of John Legend, Pendulum and James Newton Howard & Jennifer Lawrence are testament to his ability to reach wider audiences without giving up on his core value, whilst his work scoring Hollywood blockbusters like Batman vs Superman, Rush, Parker and This Means War has been met with great acclaim.
Listen to the track below.