Tulum's world-renowned Zamna Festival is now heading to Art Basel for an exclusive first series of events at Miami Island Gardens from December 1st to 3rd. The debut event of Zamna in Miami will include superstar artists such as The Chemical Brothers, Brina Knauss and Øostil.
Zamna Festival is one of the most authentic and unique party experiences in Tulum. It is known for bringing world class DJ's and producers to the heart of the jungle in the paradise-like Mexican Caribbean, where nature, free spirit and cutting edge production technology all coexist.
Zamna is acclaimed for its incredible design and music stages that are works of art at a stunning boutique hotel surrounded by breathtaking nature in the middle of a cenote. It's an escapist haven with a pool and exclusive jungle party vibes like nowhere else on earth.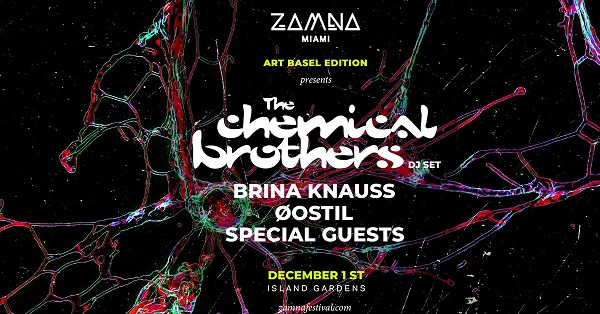 In recent times it has headed out on the road and hosted much-talked about events everywhere from Tel Aviv to Barcelona and brands like Circoloco and Afterlife. Now it heads to Miami for a party that is just the beginning as a new series plays out on the 1st, 2nd and 3rd of December at Island Gardens during the Art Basel weekend.
Grab your tickets HERE!
Watch the official video announcement below!