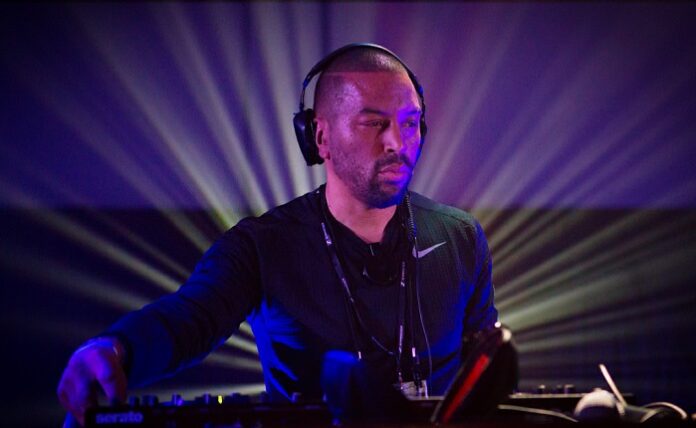 Long before 1988's Straight Outta Compton album put NWA, gangster rap, and Los Angeles on the hip hop map—not to mention putting the national spotlight on issues of police brutality and social justice in America—founding member, DJ and Producer, Arabian Prince, had been using an 808 to rock sweaty dance floorswith his signature electro-funk sound.
His long and storied career in the music industry, filled with successes—and challenges—means that he has much to offer young artists looking to make a career as a DJ.
We sat down to speak with him on how dance music influenced gangster rap, his new role in mentoring young DJs and producers in the Middle East, and how he continues to leverage technology outside of music.
When did you first get interested in electronic music?
While most people know me from my time with NWA, I was actually into producing and DJing early electro-funk music (along with Dr. Dre and Egyptian Lover) well before the gangster rap scene exploded. I have always been very much into party music—which rap very much was in the 1980s—focused on dancing and having a good time.
Most of the music I produced then would very much be considered electronic—you can definitely feel the influence on the NWA track Something 2 Dance 2. As an avid gamer and coder from way back, I've always been an advocate of exploring technology and incorporating new sounds into music—which is why it's so inspiring to see electronic music and its countless subgenres taking off today.
What drew you to MDLBEAST and working on the electronic music scene?
I connected with MDLBEAST in 2021 to serve as an advisor to their XP Music Conference, which is about bringing DJs, bands, managers, agents and venues together to help develop and shape the electronic music industry in Saudi Arabia in a way that is smart and sustainable.
Saudi Arabia is currently undergoing such an incredibly profound social and cultural transformation, and MDLBEAST is at the forefront of establishing a true connection between Saudi Arabia and the world through music. While it might sound crazy to outsiders, it's only been a few years since holding parties and concerts in public became legal in Saudi Arabia. So, there is a lot of raw talent that needs guidance how to create real, sustainable and profitable careers as DJs, songwriters, or producers.
What can we expect at Soundstorm next month?
MDLBEAST isn't just about the business side of music—they also throw a massive festival, Soundstorm, which last year saw 720,000+ people attend. This year we will have house and techno pioneers like Carl Cox, Sven Vath, Loco Dice and Ricardo Villalobos, but we will also see the inclusion of major hip hop artists such as DJ Khaled, Post Malone, and Wizkid bringing the Nigerian heat!
How does your experience as an artist in America (and as a producer for NWA) speak to emerging artists in the Middle East?
I now have over 40 years of working in the music industry in the U.S. and my experience has afforded me so much knowledge of the dos and don'ts when it comes to music production, business, marketing and all other aspects of music. Many people are aware of the challenges that NWA went through early on trying to navigate managers, record labels and trying to make a real career out of music. I love sharing these insights with the next generation of artists looking to do the same. Most artists focus mostly on the music and forget about an equally important part—the business.
5. What have been the success stories from Saudi artists thus far?
I have always been a huge proponent of pushing female artists, such as producing Supersonic for J.J. Fad in 1988. Many people, particularly in the U.S., are surprised to learn that women are very much at the forefront of the blossoming music and nightlife industry in Saudi Arabia—from the leadership team at MDLBEAST to groundbreaking DJs such as Cosmicat, Biirdperson and Solskin. These ladies are putting out EPs and playing at the major festivals around the world. They're doing big things!
What's coming up for Arabian Prince in 2023 and beyond?
Of course, DJing, producing and mentoring young artists will always be a key part of my life, but aside from that my focus of my time and effort is to drive the reimagination of the future of both healthcare and wellness through MdDAO. DAO stands for "decentralized autonomous organization," which is a fancy way of saying that the technology will link consumers directly to healthier living through the power of the metaverse. Essentially, the goal is for people without means to be able to have access to quality healthcare.
And me and my old friend Ice-T are working on a graphic novel and animated series called Death For Hire: The Origin of Tehk City. Stay tuned!
MDLBEAST Soundstorm 2022 takes place 1-3 December in Riyadh, Saudi Arabia. Tickets available here!
Watch the official 2021 aftermovie below!